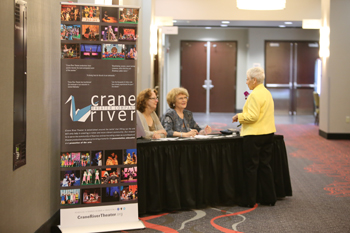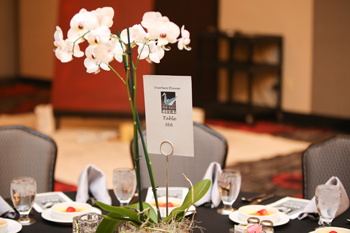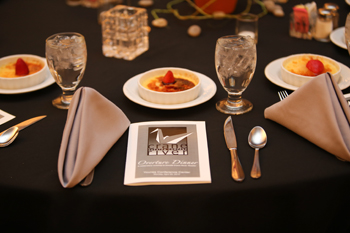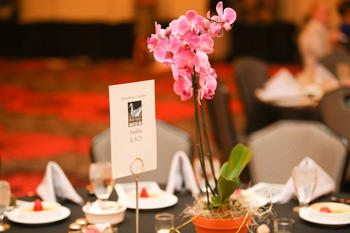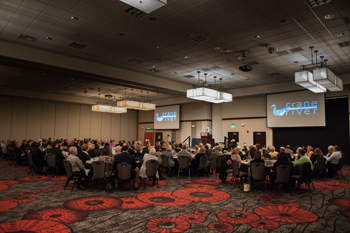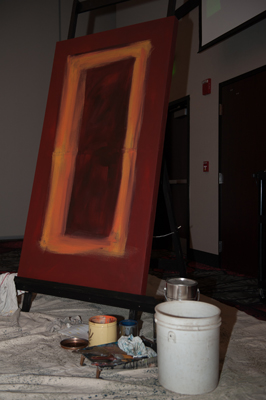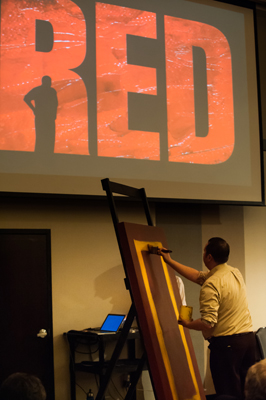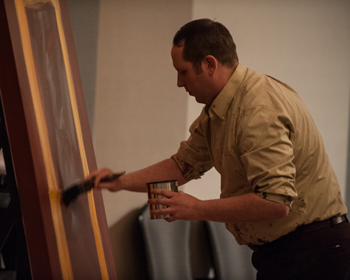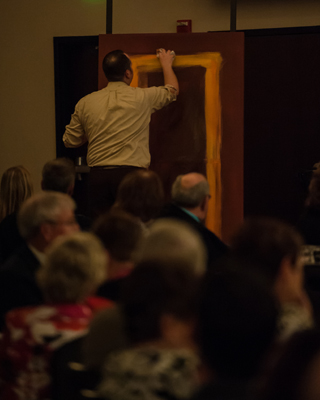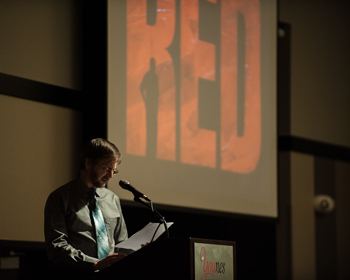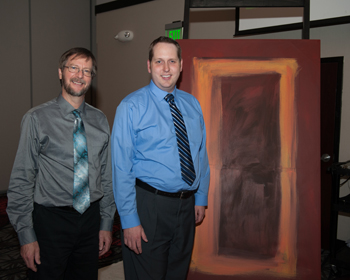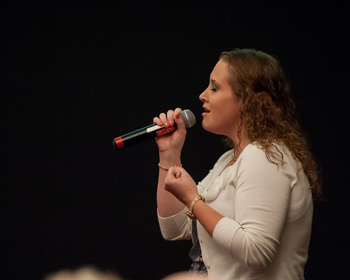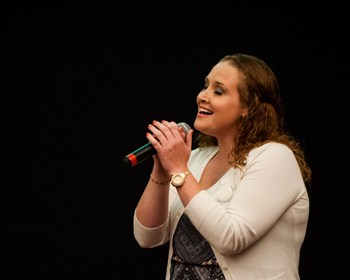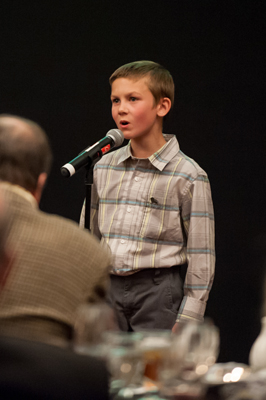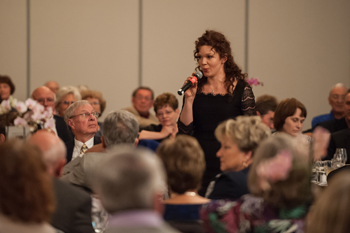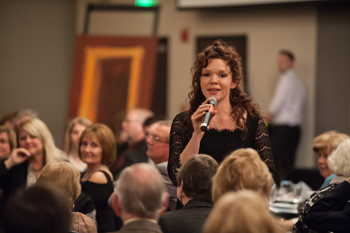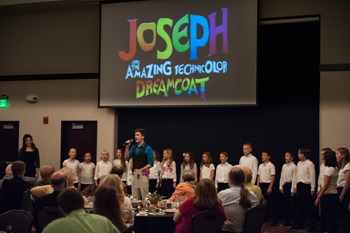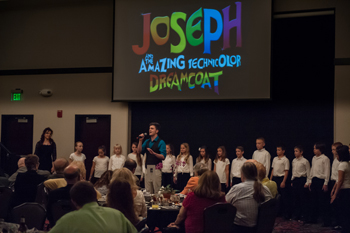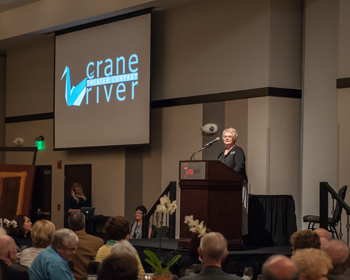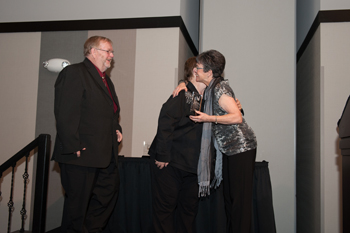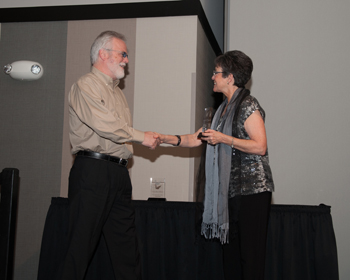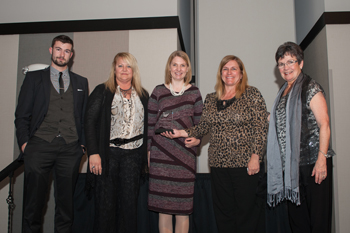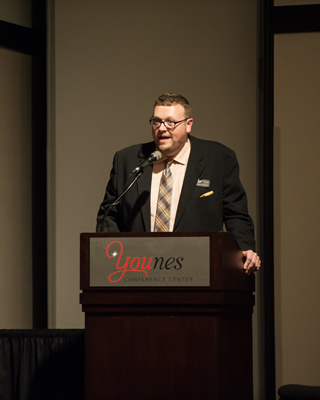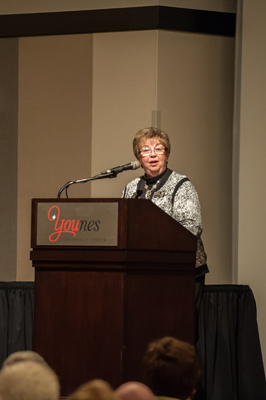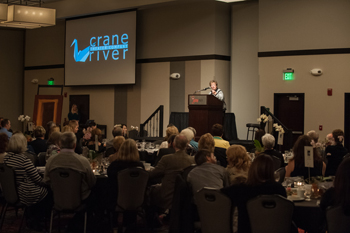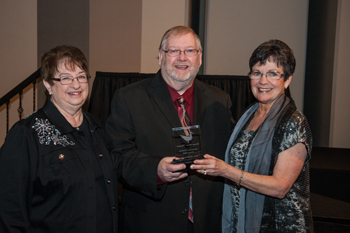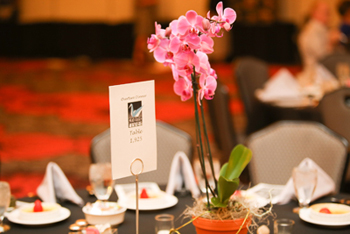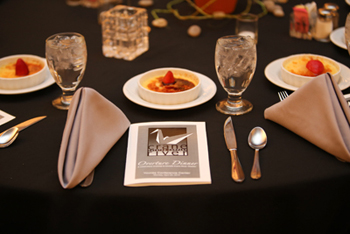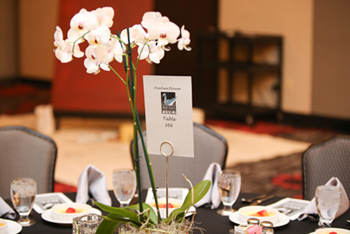 Crane River Theater 2019 Sneak Peek
Spring 2019
A celebratory evening to benefit Crane River Theater's summer productions and arts education programs. One of our most popular nights of the year, hundreds of guests gather to receive a glimpse into what lies ahead for Central Nebraska's professional theater company.
Enjoy delicious food, and a preview of this year's productions, featuring some of our summer company members.
It also serves as a perfect platform to recognize an outstanding individual, business and organization with Crane River Theater's Taking Flight Awards.
2018 Taking Flight Award Winners
| | Individuals Taking Flight | Businesses Taking Flight | Organizations Taking Flight |
| --- | --- | --- | --- |
| 2018 | Roger & Lynda Francis and Paul & Peggy Braden | Kearney Hub, NTV, KGFW, and KRVN | The Archway |
Past Taking Flight Award Winners
| | Individuals Taking Flight | Businesses Taking Flight | Organizations Taking Flight |
| --- | --- | --- | --- |
| 2017 | The Jahn Family | Kearney Floral | Kearney Area Children's Museum |
| 2016 | Ken and Sharon Barth | Kearney Rental Pros and Vertical Focus Realty | Kiwanis Clubs of Kearney |
| 2015 | Mel and Arlene Shoemaker | Yanda's Music & Pro Audio | Kearney Area Community Foundation |
| 2014 | Norman and Lorraine Heiden | Best Western Inn and Suites | Kearney Park and Recreation |