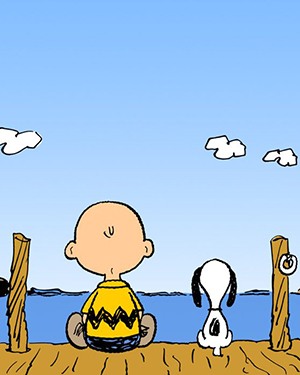 You're A Good Man, Charlie Brown
Summer 2019
Cope Amphitheater at Yanney Heritage Park
Recently celebrating its 50th Anniversary, You're a Good Man, Charlie Brown has become the most produced musical in history. Millions of theater-goers world-wide have reveled in this funny, wise and altogether human musical based on Charles Schulz's beloved comic strip Peanuts. The classic story reminds us that the little moments in life can make a world of difference. The whole gang is here: bossy Lucy is hopelessly in love with piano prodigy Schroeder, perfectionist Sally is still mocking blanket-toting Linus, and Snoopy is still in the doghouse. Follow along for an average day in the life of Charlie Brown, as he and his friends navigate the joys and pitfalls of childhood: chaotic baseball games, unrequited valentines, World War One flying beagles, and five cent psychiatry. With catchy music, hilarious scenes, and the characters you know and love, this show is a crowd-pleasing classic you'll remember long after you leave! Crane River Theater is excited to return to the Cope Amphitheater with the Peanuts gang as we celebrate ten years of shows under the open sky.
Special support provided by the Theodore G. Baldwin Foundation and the Arram Family Foundation.
Join us on opening night, June 21st, for the annual Storybook Walk, in partnership with the Kearney Area Children's Museum!
Share