CELEBRATE BROADWAY AT YANNEY PARK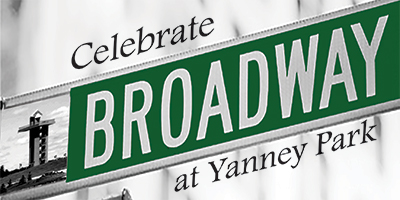 Friday, July 31 & Saturday, August 1 – 7:00 pm
"This Is Me" from The Greatest Showman
– Company
"Singin' in the Rain" from Singin' in the Rain
– Nathan Bonsall
"Almost There" from The Princess and the Frog
– Morea Nichols
"Endless Night" from The Lion King
– Matthew Carter
"Don't Rain on My Parade" from Funny Girl
– Brooke Myers
"Break From The Line"
– Kami Graves & Ashley Brock
"Fight The Dragons" from Big Fish
– Maximus Wohler
"Wait for It" from Hamilton
– Matthew Carter
"No Reason" from Beetlejuice
– Brooke Myers & Morea Nichols
"Home" from Beauty and the Beast
– Kami Graves
"The Wizard and I" from Wicked
– Ashley Brock
"Go the Distance " from Hercules
– Maximus Wohler
"Love Is An Open Door" from Frozen
– Brooke Myers & Nathan Bonsall
"Only Us" from Dear Evan Hansen
– Morea Nichols & Matthew Carter
"Back to Before" from Ragtime
– Kami Graves
"I Won't Say I'm In Love" from Hercules
– Ashley Brock & Company
"I Say No" from Heathers the Musical
– Brooke Myers
"This Is The Moment" from Jekyll & Hyde
– Maximus Wohler
"Colored Woman" from Memphis
– Morea Nichols
"Gimme Gimme" from Thoroughly Modern Millie
– Kami Graves
"Heart of Stone" from SIX
– Ashley Brock
"Step One" from Kinky Boots
– Nathan Bonsall
"More Than Words/Heaven" from Rock of Ages
– Brooke Myers & Maximus Wohler
"It All Fades Away" from The Bridges of Madison County
– Matthew Carter
"I'm Here" from The Color Purple
– Morea Nichols
"You Will Be Found" from Dear Evan Hansen
– Company
Director – Steve Barth
Music Director – Ashley Brock
Choreographers – Brianna Melroy, Seth Mavigliano, & Nathan Bonsall
Technical Director – Bob Heiden
Announcer – Nathan Bonsall
Production Manager – Corey Urbanek
Crane River Theater is grateful for all the support from our donors from our beginning 11 years ago and throughout the years. All donations go directly to continuing our productions in Kearney, as well as all of our arts education programs for students of all ages.
Crane River Theater Company is a charitable not-for-profit organization as defined by IRS code 501(c)(3). All donations are tax-deductible.
Donations can be made online by simply clicking the Donate button to the left or you can mail them to P.O. Box 2141, Kearney, NE 68848.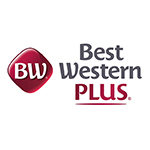 Thank you to our featured housing partner – Best Western Mid-Nebraska Inn & Suites.
We would also like to thank the Ted Baldwin Donor Advised Fund, the Arram Family Foundation, The National Endowment for the Arts, the Nebraska Arts Council, Nebraska Cultural Endowment, Humanities Nebraska, and the Kearney Area Community Foundation. Additional thanks to Kearney Park and Recreation, Two Rivers Public Health Department, Nebraskans for the Arts, Kearney Hub, NTV's The Good Life, KGFW Radio, KRVN Radio, Gary and Deb Davis, Julie Speirs, Colleen Jacobson, Landmark Implement, and all of our dedicated Crane Crew volunteers.
We'd also like to thank our 2020 Season Ticket holders for their continued support throughout this year.