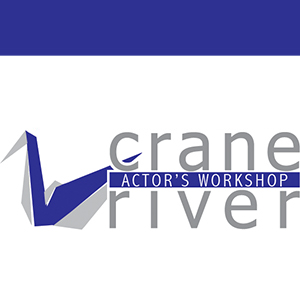 Crane River Theater was created to serve the state of Nebraska and surrounding areas as a professional theater production company providing a home for the presentation, education and promotion of the arts.  We provide the unique quality of using professionals from across the country and mixing them with area artists to create exciting and innovative productions.  We have already had the honor of working with actors, directors and designers from twenty-eight states, and are excited to share their talents with all of Nebraska.
The Actor's Workshop with Crane River Theater is an exciting masterclass opportunity, designed to provide high school students from across the state with professional instruction from notable university professors from across the country. The masterclass will include interactive sessions in dance, acting, and musical theatre. Students will also have the chance to learn more about each of these universities and their theatre and dance programs, along with scholarship opportunities.
We invite area arts educators to select two to four outstanding juniors/seniors from your school to attend this one-of-a-kind opportunity.
Due to the COVID-19 pandemic, Crane River Theater has decided to cancel our 2020 Actor's Workshop. The health and safety of our artists, and your students,  are our highest priority. We hope to see you in 2021!
The Nebraskan Student Union
University of Nebraska-Kearney
1013 W 27th St, Kearney, NE 68849
$50 per student
For more information about registration, or if you are in need of financial assistance, please call 308-627-5796.
ITINERARY FOR THE ACTOR'S WORKSHOP 2021
Date TBD
| | |
| --- | --- |
| 9:30am | Check In at UNK Student Union – Ponderosa Room |
| 10:00am | Welcome, Q&A Panel with the Artists |
| 11:00am | Session #1 |
| 12:00pm | Lunch with the Artists at The UNK Market |
| 1:00pm | Session #2 |
| 2:00pm | Session #3 |
| 3:00pm | Farewell – Ponderosa Room |
PRESENTERS FOR THE ACTOR'S WORKSHOP 2020