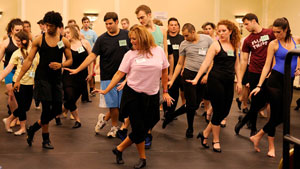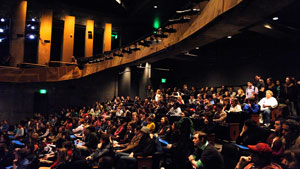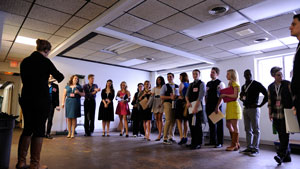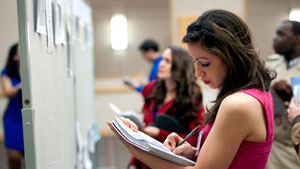 Through local, regional and national auditions, Crane River Theater has cast professional artists from across the country, representing twenty-nine states, to live and work for months at a time here in Central Nebraska. Based on the success of the last eight summers, board members will once again recruit actors, designers and directors at audition festivals in five major cities as well host our own local auditions in Kearney for the 2018 season. Audition sites include the Asolo Conservatory Auditions in Sarasota, Fla., on January 20-21, American College Theater Festival in Des Moines, Iowa, on January 23-24, Local Auditions in Kearney on January 29-30 and February 12-13, United Professional Theater Auditions in Memphis, Tenn., on February 2-5, Midwest Theater Auditions in St. Louis, Mo., on February 23-25, and the Southeastern Theatre Conference March 8-11. During these auditions, more than 5,000 regional professionals will be exposed to the idea of Central Nebraska as an area arts center.
---
CASTING
Crane River Theater welcomes actors, designers, technicians and educational directors to audition for our 2018 summer season, which includes The Boys Next Door, Madagascar, Annie, and Celebrate Broadway, along with our fall production of The Last Five Years, and spring 2019 production of Million Dollar Quartet. Please visit one of the following links for more information about how to audition and interview.
If you are unable to attend one of our auditions, we are happy to accept video submissions. Please send two contrasting musical selections, or a musical selection and a monologue (no more than 2 minutes in length total), along with your resume and headshot to info@cranerivertheater.org.
Many contracted company members will carry multiple responsibilities. Some will be actors in multiple shows and others will be an actor in one show and participate in one of the following: Scene and Costume Construction, House Management, Publicity, or teaching Arts Education classes for youth.
Non-contracted company members will be cast on a per-show basis, and carry no additional behind-the-scenes responsibilities.
REHEARSAL AND PERFORMANCE DATES

Contracted summer company members are expected to arrive in Kearney by May 20. The final day of employment will be August 13. All summer company members are invited to a Company Welcoming on May 20. Rehearsal and performances dates are as follows:
The Boys Next Door: Rehearsals begin May 21. Performances are June 7-10.
Madagascar: Rehearsals begin May 21. Performances are June 22-July 3.
Annie: Rehearsals begin June 4. Performances are July 27-August 5.
Celebrate Broadway: Rehearsals begin June 4. Performances are August 12-13.
Our fall production of The Last Five Years, will begin rehearsals August 27. Performances are September 6-9.
Our Spring 2019 production of Million Dollar Quartet will begin rehearsals in February 2019. Performances are in March 2019.