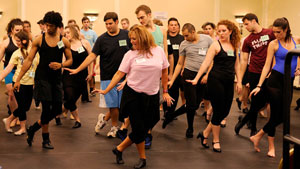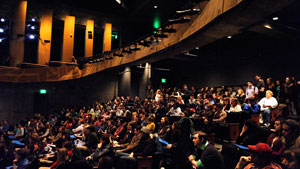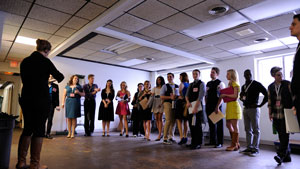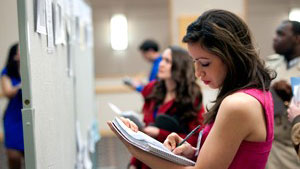 Through local, regional and national auditions, Crane River Theater has cast professional artists from across the country, representing thirty-four states, to live and work for months at a time here in Central Nebraska. Based on the success of the last eleven seasons, our directors will once again recruit actors and designers at regional and national auditions for the 2021 season. Crane River Theater will attend virtual auditions at the American College Theater Festival, United Professional Theater Auditions, and the Southeastern Theatre Conference. More than 5,000 regional professionals will be exposed to the idea of Central Nebraska as an area arts center.
---
2021 SEASON CASTING
Crane River Theater welcomes actors, directors, and technicians to audition for our upcoming 2021 season. Please visit one of the links below for more information about how to submit a virtual audition or interview.
If you are unable to submit your material for one of the audition sites, Crane River Theater is happy to accept video submissions directly. Please send a musical selection(s), and/or a monologue, along with your resume and headshot to info@cranerivertheater.org.
Many contracted company members will carry multiple responsibilities. Some will be actors in multiple shows and others will be an actor in one show and participate in one of the following: Scene and Costume Construction, House Management, Publicity, or teaching Arts Education classes for youth.
Crane River Theater values the health and safety of our artists, patrons, and volunteers, and will have necessary safety measures in place at all rehearsals, performances, and events.
REHEARSAL AND PERFORMANCE DATES

Contracts are typically offered for individual shows, but some may include multiple productions (for example, a summer season). Beginning rehearsal dates and final performance dates are listed below. Each individual contract will determine the company member's arrival and departure date.
The All Night Strut – Rehearsals begin April 6. Performances are April 22-25.
Cinderella – Rehearsals begin May 17. Performances are June 18-July 3.
Mamma Mia – Rehearsals begin May 17. Performances are July 23-August 8.
Celebrate Broadway – Rehearsals begin in July. Performances are August 14 & 15.
The Miracle Worker – Rehearsals begin in August. Performances are September 9-13.
The Woman in Black – Rehearsals begin in October. Performances are October 21-24.
Miracle on 34th Street The Musical – Rehearsals begin in November. Performances are December 18-22.