Crane River Theater is established around the belief that lifting up the arts will only help in creating richer and more vibrant communities. Our mission is to serve the community of Kearney and surrounding areas as a professional theater company providing a home for the presentation, education, and promotion of the arts. Crane River Theater is proud to collaborate with countless organizations in our area to host an array of special events each year, thereby exposing many new people to the joy of the arts.  Stay informed of all upcoming productions, programs and events by following us on Facebook, Twitter and Instagram.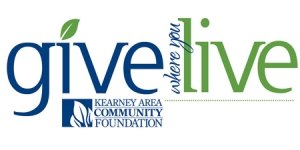 Give Where You Live is a special fundraising event that will unite donors from all over to support nonprofits in the Kearney area and improve our quality of life. It is a community effort led by the Kearney Area Community Foundation that allows organizations like Crane River Theater to continually grow and find new donors. 
We want to thank all of our donors who supported us during this year's Give Where You Live! With your help, we raised more than $26,000 for CRT's productions and programs.
Kearney's Dancing With the Stars
Crane River Theater is excited to be a producing partner for Kearney's Dancing with the Stars, presented by the Kearney Dawn Rotary and Kearney Noon Rotary clubs.
Kearney's Dancing With the Stars is a night of exciting entertainment presented by the Kearney Rotary Clubs. The event features local celebrities and community members in an evening of dancing benefiting area nonprofits. This year's event will feature six couples competing for Judges' Choice (top dance score) and People's Choice (top fundraising total). Proceeds will benefit youth-centered causes, including Compass, Make-A-Wish, and TeamMates, along with the Kearney Rotary Clubs. 
The event will take place on Saturday, October 30, 2021 at the Younes Conference Center in Kearney. Tickets will be on sale in 2021.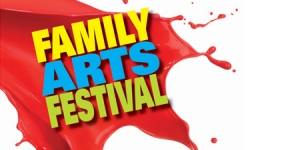 In Spring 2021, Crane River Theater, in partnership with the Kearney Cultural Partners, will host Family Arts Festival at the Museum of Nebraska Art (MONA), the World Theatre and Yanda's Music. This free series of entertaining workshops will include hands-on activities taught by professional arts educators that will expose kids of all ages to a variety of visual arts, music, theater and dance. By pooling the talent and resources of the Kearney Cultural Partners, it increases the opportunities for everyone and ensures that kids will walk away with a wide array of artistic experiences. It is a perfect opportunity to explore, create and have fun.
Kearney Cultural Partners is a recently formed coalition of fourteen non-profit organizations dedicated to educating and promoting arts and culture in our area. Members include Crane River Theater, Nebraska Firefighters Museum, Kearney Public Library, Merryman Performing Arts Center, Museum of Nebraska Art, Kearney Community Theatre, Kearney Concert Association, The Archway, Kearney Symphony Orchestra, World Theatre, Trails and Rails Museum, Kearney Area Children's Museum, The Frank House and the Kearney Area Arts Council.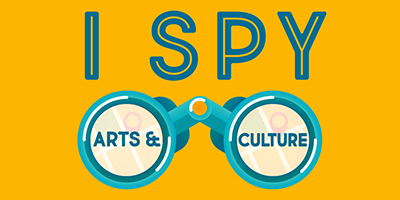 I Spy… Arts and Culture in Kearney!
Visit locations. Spy clues. Solve the phrase. Enter to win prizes.
Take a tour around Kearney, SPY clues, and solve the mystery phrase! Visit participating locations and spy the letter in their window (you will not have to go inside locations). Match the letter to the corresponding logo to solve the phrase. Fill out your game sheet and return it to the Kearney Visitors Bureau or submit online. Over 15 prizes up for grabs!