Crane River Theater is established around the belief that lifting up the arts will only help in creating a richer and more vibrant community. Our mission is to serve the community of Kearney and surrounding areas as a professional theater production company providing a home for the presentation, education and promotion of the arts. Crane River Theater is proud to collaborate with countless organizations in our area to host an array of special events each year, thereby exposing many new people to the joy of the arts.  Stay informed of all upcoming productions, programs and events by following us on Facebook, Twitter and Instagram.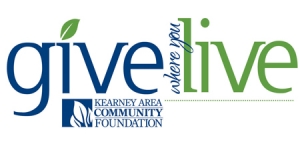 Give Where You Live is a special fundraising event that will unite donors from all over to support nonprofits in the Kearney area and improve our quality of life. It is a community effort led by the Kearney Area Community Foundation that allows organizations like Crane River Theater to continually grow and find new donors. This year's event will be on Thursday, December 7th, 2017.
In 2016, Crane River Theater raised more than $16,000 from 170 unique donors from across the country. It was a perfect springboard into the new year as we have many new exciting productions and arts education programs on the horizon.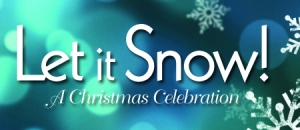 Crane River Theater is thrilled to reprise our widely popular holiday production for the community of Kearney and surrounding areas. Let It Snow features performances from more than two hundred performers of all ages. The goal is to bring together artists from all styles of music, dance and theater to present a production of holiday spirit for the whole family. This year's production will once again feature premier groups and outstanding soloists performing jazz, acapella, instrumental, dance, choral and contemporary musical stylings. Crane River Theater is excited to incorporate live theatrical scenes from many of your favorite holiday stories into the show this year. Santa Claus will even be making a special appearance before each of the performances, so kids are encouraged to come early so they can share their Christmas wishes with him. A production like this oftentimes requires high-ticket prices to balance the costs, but because of the generosity of all of our artists, and the support of personal donors, we can offer this experience at an admission that everyone can afford.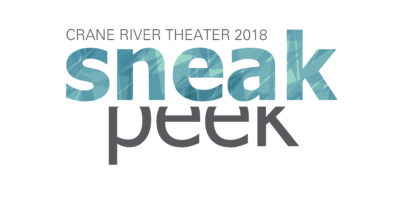 A celebratory evening to benefit Crane River Theater's summer productions and arts education programs. One of our most popular nights of the year, hundreds of guests gather to receive a glimpse into what lies ahead for Central Nebraska's professional theater company. Great food and outstanding entertainment comprise the evening. It also serves as a perfect platform to recognize an outstanding individual, business and organization with Crane River Theater's Taking Flight Awards.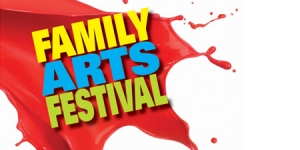 On March 10th, 2018, Crane River Theater, in partnership with the Kearney Cultural Partners, will host Family Arts Festival at the Museum of Nebraska Art (MONA), the World Theatre and Yanda's Music. This free series of entertaining workshops will include hands-on activities taught by professional arts educators that will expose kids of all ages to a variety of visual arts, music, theater and dance. By pooling the talent and resources of the Kearney Cultural Partners, it increases the opportunities for everyone and ensures that kids will walk away with a wide array of artistic experiences. It is a perfect opportunity to explore, create and have fun.
Kearney Cultural Partners is a recently formed coalition of fourteen non-profit organizations dedicated to educating and promoting arts and culture in our area. Members include Crane River Theater, Nebraska Firefighters Museum, Kearney Public Library, Merryman Performing Arts Center, Museum of Nebraska Art, Kearney Community Theatre, Kearney Concert Association, The Archway, Kearney Symphony Orchestra, World Theatre, Trails and Rails Museum, Kearney Area Children's Museum, The Frank House and the Kearney Area Arts Council.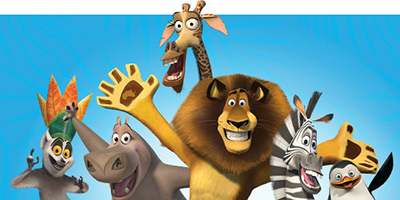 Join your favorite characters on the adventure of a lifetime! Crane River Theater is excited to join the Kearney Area Children's Museum for the annual Storybook Walk! They will have a variety of ocean themed activities, crafts, and reading stations for you to enjoy at your leisure. You will also get a chance to mingle with characters from Crane River Theater's production of Madagascar!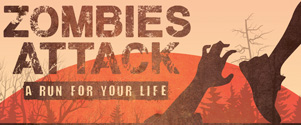 When the dead start walking, you better start running! On October 21, 2017, Crane River Theater welcomes all runners and zombies to our annual Zombie Run. 2016's event attracted nearly 100 zombies and 300 runners of all ages to race through a zombie-infested landscape of a post-apocalyptic wasteland just north of The Archway. It was like a scene straight out of The Walking Dead, except no one got hurt. Zombie runs are becoming more and more popular throughout the country. This run is unique in that it allows participants to take part as a runner or a zombie. Runners scale obstacles and outrun the undead as they navigate a two mile course unlike any other. The goal for runners is to complete the race and survive the apocalypse by preserving each of their life flags. Zombie participants have the unique opportunity of attending a training course the day of the event, where they will undergo a zombie makeover with the assistance of professional makeup artists. Training includes an informational session from a member of the Zombie Research Society, a tour of the post apocalyptic obstacle course, and a tutorial about becoming the walking and talking dead. Zombies will then take over the deserted roads outside the Archway, with one goal in mind; retrieve the life flags of the living. Brain-eating aside, Crane River Theater takes every precaution to ensure that the zombie run is no more dangerous than any other run. You may not survive but you will have the time of your life.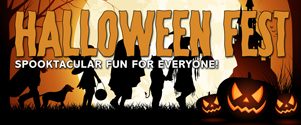 Halloween Fest, presented in collaboration with The Archway, features fun activities for kids age preschool through 5th grade. On October 28, 2017, kids can enjoy Halloween-themed festivities, including a Haunted Mystery Maze, Spooky Obstacle Course, Cookie Decorating Laboratory and Festive Face Painting. More information about Halloween Fest in 2017 still to come!
7dec
All Day
Give Where You Live
(All Day: thursday)
Barista's locations, Kearney
16dec
7:00 pm
- 9:00 pm
Let it Snow
7:00 pm - 9:00 pm
Merryman Performing Arts Center
17dec
3:00 pm
- 5:00 pm
Let it Snow
3:00 pm - 5:00 pm
Merryman Performing Arts Center
19jan
- 21
All Day
Asolo Conservatory Auditions
(All Day)
Asolo Conservatory
23jan
- 24
All Day
American College Theater Auditions in Des Moines
(All Day)
29jan
3:30 pm
- 5:30 pm
Local Auditions for Kearney High School
3:30 pm - 5:30 pm
Kearney High School
29jan
7:00 pm
- 10:00 pm
Local Auditions for University & Community
7:00 pm - 10:00 pm
UNK Fine Arts Recital Hall
30jan
3:30 pm
- 5:00 pm
Local Auditions for Kearney Catholic High School
3:30 pm - 5:00 pm
Kearney Catholic High School
2feb
- 5
All Day
United Professional Theater Auditions
(All Day)
12feb
3:30 pm
- 5:00 pm
Local Auditions for Horizon Middle School
3:30 pm - 5:00 pm
Horizon Middle School
13feb
3:30 pm
- 5:00 pm
Local Auditions for Sunrise Middle School
3:30 pm - 5:00 pm
Sunrise Middle School
23feb
- 25
All Day
Midwest Theater Auditions
(All Day)
8mar
- 11
All Day
Southeastern Theatre Conference
(All Day)
11mar
3:00 pm
- 5:00 pm
The Secret Garden
3:00 pm - 5:00 pm
UNK Fine Arts Recital Hall
12mar
7:30 pm
- 9:30 pm
The Secret Garden
7:30 pm - 9:30 pm
UNK Fine Arts Recital Hall
7jun
7:00 pm
- 9:00 pm
The Boys Next Door
7:00 pm - 9:00 pm
UNK Miriam Drake Theatre
8jun
7:00 pm
- 9:00 pm
The Boys Next Door
7:00 pm - 9:00 pm
UNK Miriam Drake Theatre
9jun
7:00 pm
- 9:00 pm
The Boys Next Door
7:00 pm - 9:00 pm
UNK Miriam Drake Theatre
10jun
2:00 pm
- 4:00 pm
The Boys Next Door
2:00 pm - 4:00 pm
UNK Miriam Drake Theatre
22jun
7:00 pm
- 9:00 pm
Madagascar
7:00 pm - 9:00 pm
Cope Amphitheater at Yanney Park
23jun
7:00 pm
- 9:00 pm
Madagascar
7:00 pm - 9:00 pm
Cope Amphitheater at Yanney Park
24jun
7:00 pm
- 9:00 pm
Madagascar
7:00 pm - 9:00 pm
Cope Amphitheater at Yanney Park
25jun
7:00 pm
- 9:00 pm
Madagascar
7:00 pm - 9:00 pm
Cope Amphitheater at Yanney Park
26jun
7:00 pm
- 9:00 pm
Madagascar
7:00 pm - 9:00 pm
Cope Amphitheater at Yanney Park
27jun
7:00 pm
- 9:00 pm
Madagascar
7:00 pm - 9:00 pm
Cope Amphitheater at Yanney Park
28jun
7:00 pm
- 9:00 pm
Madagascar
7:00 pm - 9:00 pm
Cope Amphitheater at Yanney Park
29jun
7:00 pm
- 9:00 pm
Madagascar
7:00 pm - 9:00 pm
Cope Amphitheater at Yanney Park
30jun
7:00 pm
- 9:00 pm
Madagascar
7:00 pm - 9:00 pm
Cope Amphitheater at Yanney Park
1jul
7:00 pm
- 9:00 pm
Madagascar
7:00 pm - 9:00 pm
Cope Amphitheater at Yanney Park
2jul
7:00 pm
- 9:00 pm
Madagascar
7:00 pm - 9:00 pm
Cope Amphitheater at Yanney Park
3jul
7:00 pm
- 9:00 pm
Madagascar
7:00 pm - 9:00 pm
Cope Amphitheater at Yanney Park
27jul
7:00 pm
- 9:00 pm
Annie
7:00 pm - 9:00 pm
Merryman Performing Arts Center
28jul
2:00 pm
- 4:00 pm
Annie
2:00 pm - 4:00 pm
Merryman Performing Arts Center
28jul
7:00 pm
- 9:00 pm
Annie
7:00 pm - 9:00 pm
Merryman Performing Arts Center
31jul
7:00 pm
- 9:00 pm
Annie
7:00 pm - 9:00 pm
Merryman Performing Arts Center
1aug
7:00 pm
- 9:00 pm
Annie
7:00 pm - 9:00 pm
Merryman Performing Arts Center
2aug
7:00 pm
- 9:00 pm
Annie
7:00 pm - 9:00 pm
Merryman Performing Arts Center
3aug
4:00 pm
- 10:00 pm
Backstage Workshop
4:00 pm - 10:00 pm
Merryman Performing Arts Center
3aug
7:00 pm
- 9:00 pm
Annie
7:00 pm - 9:00 pm
Merryman Performing Arts Center
4aug
8:30 am
- 4:00 pm
Backstage Workshop
8:30 am - 4:00 pm
4aug
7:00 pm
- 9:00 pm
Annie
7:00 pm - 9:00 pm
Merryman Performing Arts Center
5aug
2:00 pm
- 4:00 pm
Annie
2:00 pm - 4:00 pm
Merryman Performing Arts Center
11aug
7:00 pm
- 9:00 pm
Celebrate Broadway
7:00 pm - 9:00 pm
Merryman Performing Arts Center
12aug
2:00 pm
- 4:00 pm
Celebrate Broadway
2:00 pm - 4:00 pm
Merryman Performing Arts Center
6sep
7:00 pm
- 9:00 pm
The Last Five Years
7:00 pm - 9:00 pm
The World Theatre
7sep
7:00 pm
- 9:00 pm
The Last Five Years
7:00 pm - 9:00 pm
The World Theatre
8sep
7:00 pm
- 9:00 pm
The Last Five Years
7:00 pm - 9:00 pm
The World Theatre
9sep
2:00 pm
- 4:00 pm
The Last Five Years
2:00 pm - 4:00 pm
The World Theatre