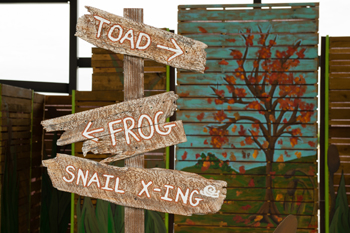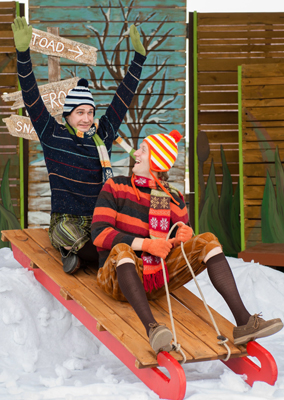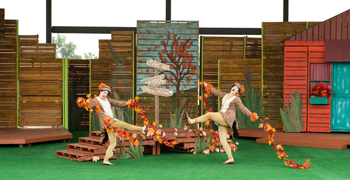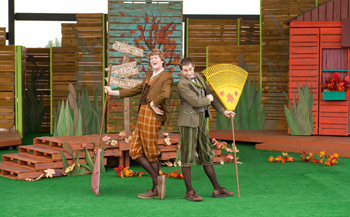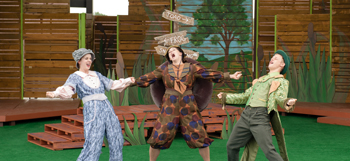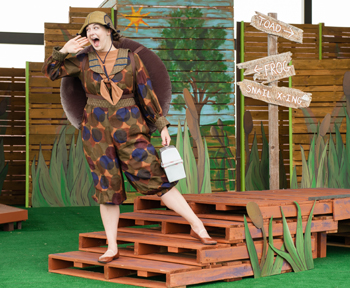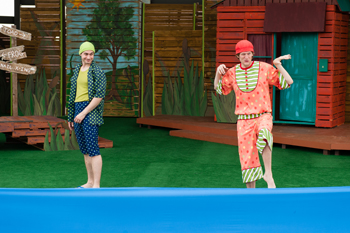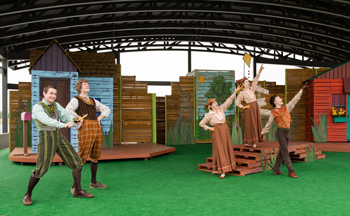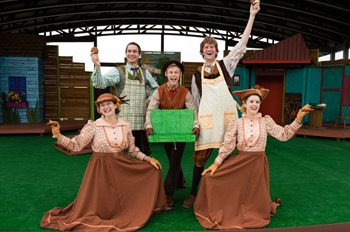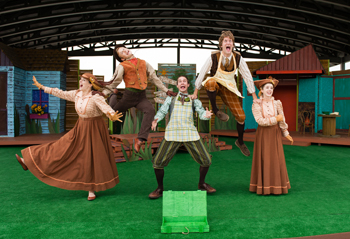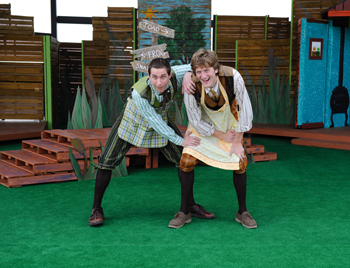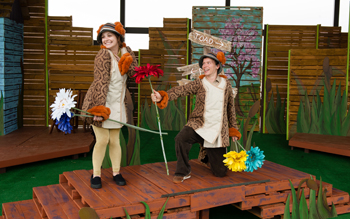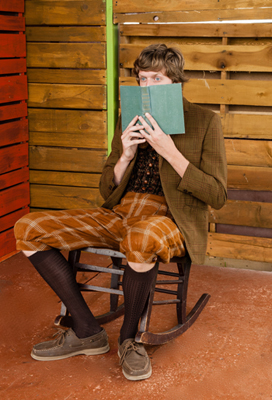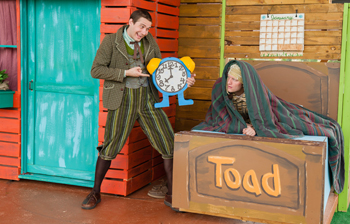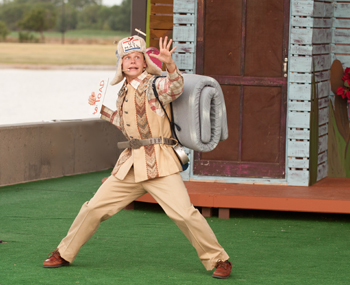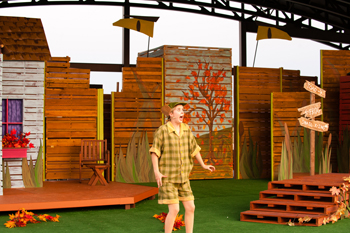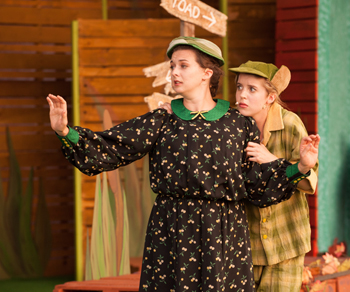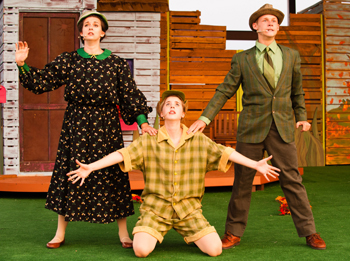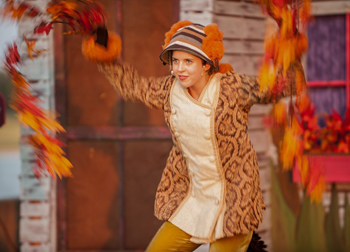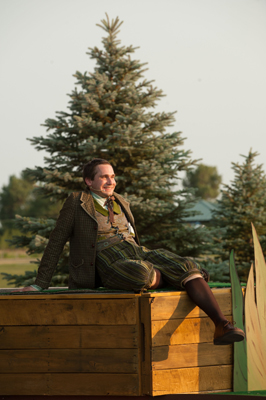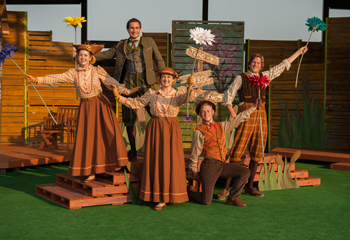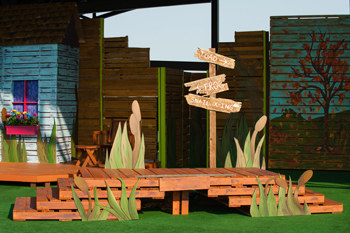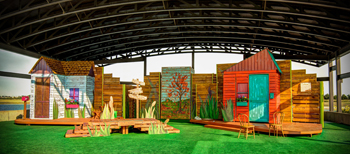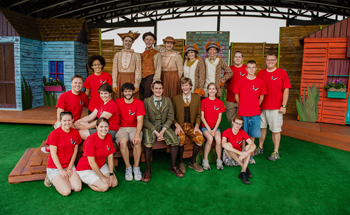 A Year with Frog and Toad
Summer 2012
Cope Amphitheater at Yanney Park
Destined to become a classic, A Year with Frog and Toad is inventive, exuberant and totally enchanting. Arnold Lobel's well-loved characters hop from the page to the stage in Robert and Willie Reale's musical. Conceived by Mr. Lobel's daughter, Adrianne Lobel, A Year with Frog and Toad remains true to the spirit of the original stories as it follows two great friends, the cheerful and popular Frog and the rather grumpy Toad through four fun-filled seasons.
Waking from hibernation in the spring, they proceed to plant gardens, swim, rake leaves and go sledding, learning life lessons along the way, including a most important one about friendship and rejoicing in the attributes that make each of us different and special. Set to a jazzy score that bubbles with melody and wit, this Tony nominated family musical lovingly captures the spirit of this unlikely friendship as it blossoms and grows.
Crane River Theater is excited to return to the newly renovated Cope Amphitheater in Kearney's Yanney Park for this production. This space is just one portion of Kearney's newest public park. With available seating for over 250, the amphitheater is surrounded by a 13 acre lake, formal gardens, water park and observation tower. The amphitheater features a large stage and is fully equipped with the necessary power to supply light and sound for any show.