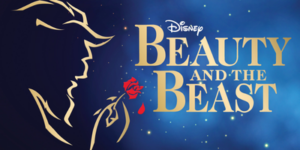 "Opulent, vibrantly colorful and brimming with beautiful music… a 'Tale as Old as Time' that should not be missed."
"The astonishments rarely cease…. A sightseer's delight."
"Enormously effective and, dare I say it, enchanting… solid family entertainment."
All Tickets are sold at the gate prior to each performance.
No advance ticket sales.
Yanney Heritage Park – Cope Amphitheatre
2020 11th Street • Kearney, Nebraska
June 20-29 • 7 pm
No Sunday Performances
Admission (All Ages) $5
All tickets are sold at each performance, beginning at 6:00 pm. No advance sales.
A Tale as Old as Time!
"Be Our Guest" for the most enchanting musical of all time, Disney's Beauty and the Beast! Based on the Academy Award-winning animated film, this show brings all of your favorite characters to life on stage. Join Belle, a young woman in a small, provincial town, and the Beast, a young prince trapped under the spell of an enchantress, as they learn to love and be loved. Only then will the curse be lifted, transforming him into his former self. If the Beast does not learn his lesson soon, he will be doomed for all eternity. With its captivating score, including songs like "Be Our Guest," "Tale as Old as Time," and "Beauty and the Beast," this musical extravaganza is a breathtaking journey of love, acceptance, and inner beauty. Presented under the open sky at Yanney Park in Kearney, it's a fairytale experience your whole family will love!
Frequently Asked Questions
Share