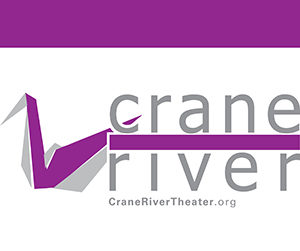 Crane River Theater was created to serve the state of Nebraska and surrounding areas as a professional theater company providing a home for the presentation, education and promotion of the arts.  We provide the unique quality of recruiting professionals from across the country and mixing them with area artists to create exciting and innovative productions.  We have already had the honor of working with actors, directors and designers from thirty states, and are excited to share their talents with all of Nebraska.
Building Character with Crane River Theater is an exciting new opportunity for middle schools, beginning in Fall 2020. Students will participate in games and exercises, and learn how those can translate to leadership skills such as public speaking, teamwork, and self confidence. Sessions will focus on what it means to be a leader, and will include speakers and interactive activities.
Our team of professional arts educators is available to come to your school between September 21 and October 23.
This impactful three-hour workshop prices at $1,000 (and an additional $500 for an additional three hours to reach more students). To best suit your schools needs, we have organized five different customized workshop structures:
OPTION A: One, three-hour for selected students ($1K)
OPTION B: Two, 90-minute workshops for selected students ($1K)
OPTION C: Two, three-hour for selected students ($1.5K)
OPTION D: Three, one-hour workshops for selected classes or students ($1K)
OPTION E: Six, one-hour workshops for selected classes or students (1.5K)
Interested? Email us at 'info@CraneRiverTheater.org' or call (308)627-5796