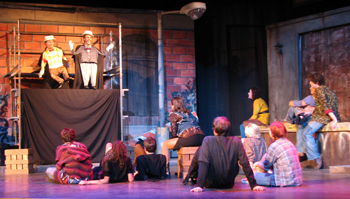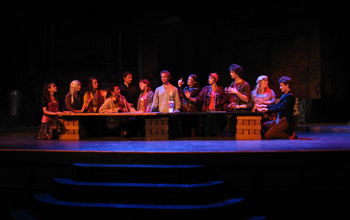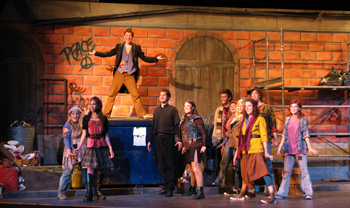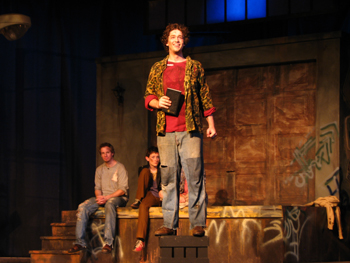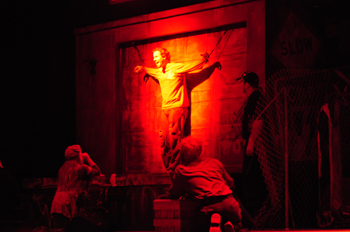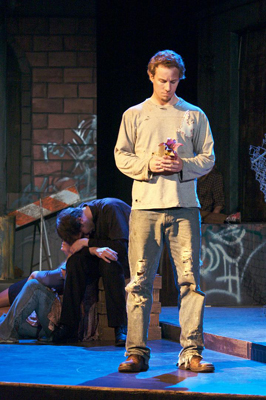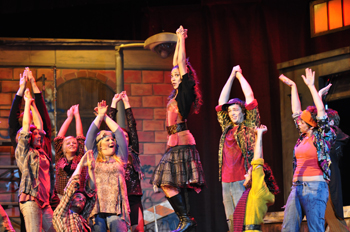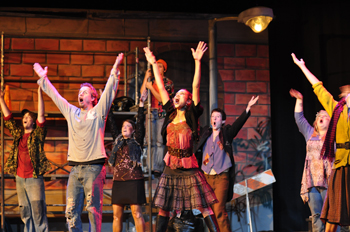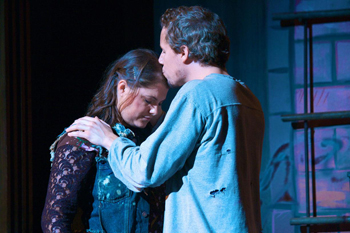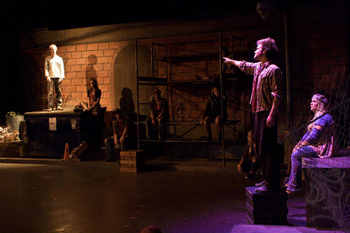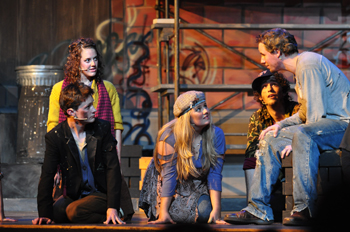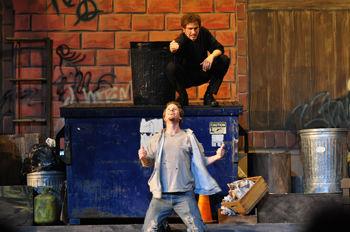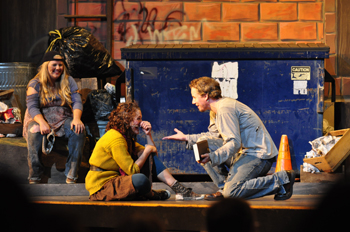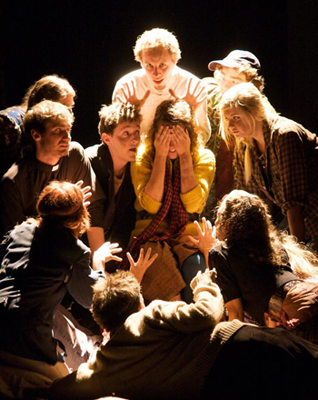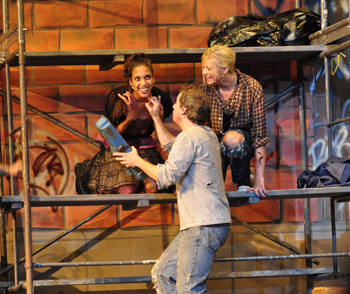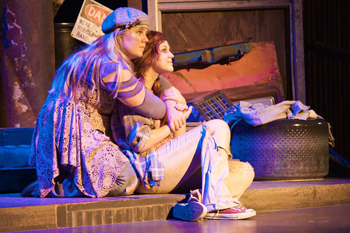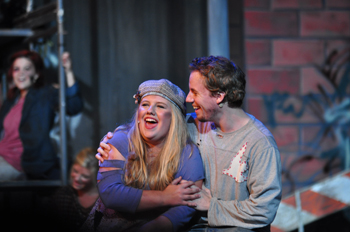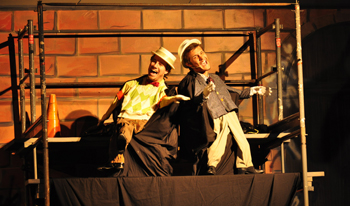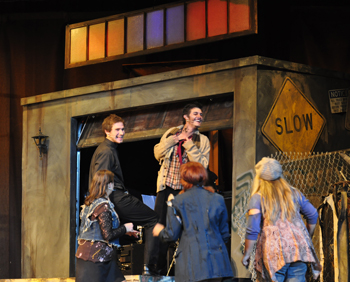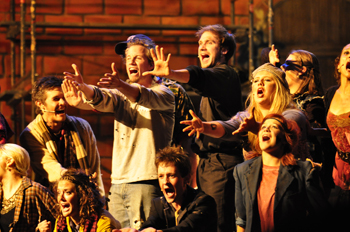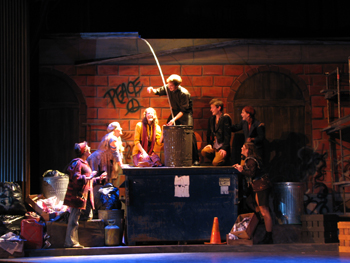 Summer 2010
Kearney High School Auditorium
Godspell is a uniquely powerful show that has the ability to make audiences laugh and cry within moments. This immensely successful rock opera needs little introduction, but when it was first produced on Broadway in 1971 it broke new ground in its stage treatment of the historical Jesus Christ. Based on the Gospel according to St. Matthew it deals with the last days of Jesus, and includes dramatized versions of several well-known parables. And yet it is something more – a religious experience, a demonstration of joy, and a celebration of the family of man.
Boasting a score with chart topping songs from award-winning composer Stephen Schwartz, a book by a visionary playwright John-Michael Tebelak, and a popular feature film, Godspell is a sensation that continues to take the world by storm. Audiences will recognize songs including "Prepare Ye the Way of the Lord", "All Good Gifts", "By My Side" and "Day by Day" which topped the Billboard pop singles chart in the summer of 1972.