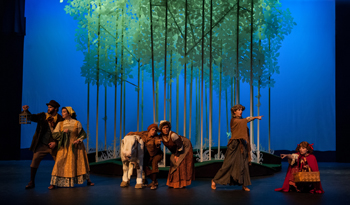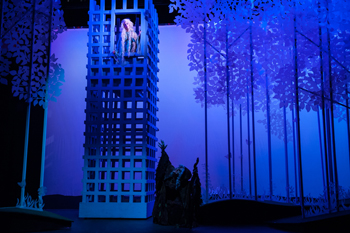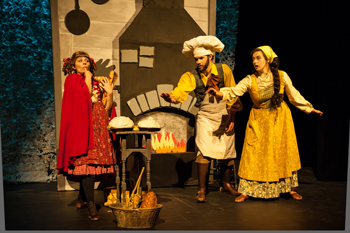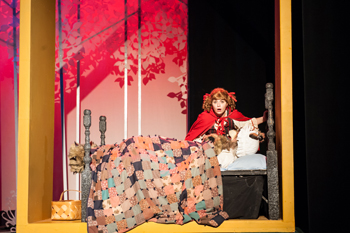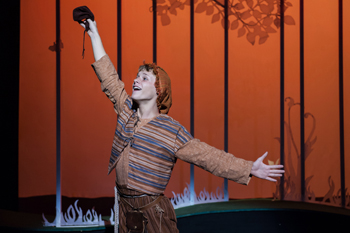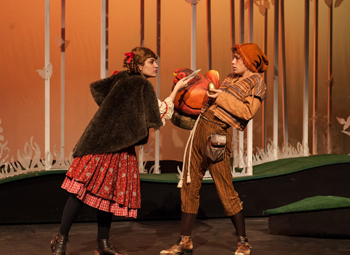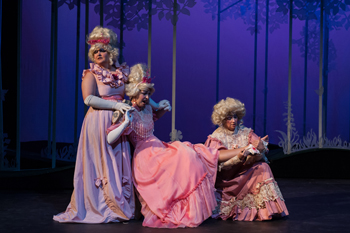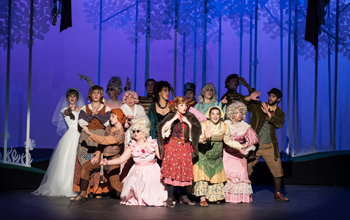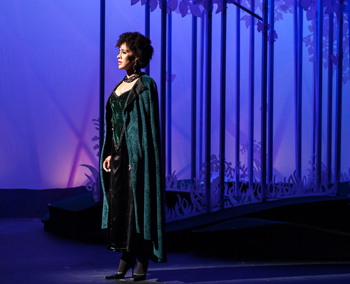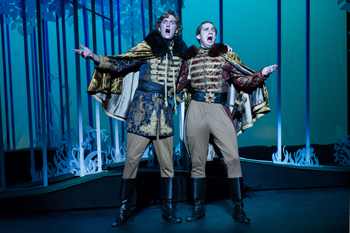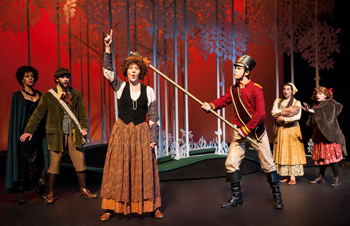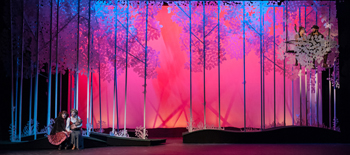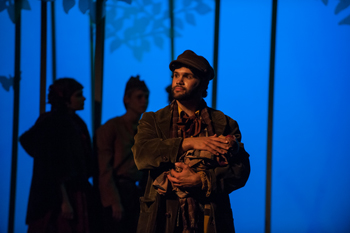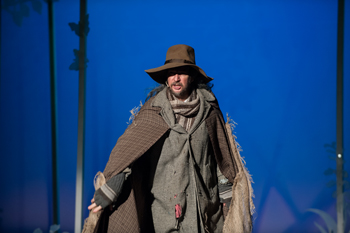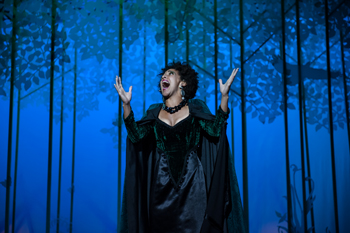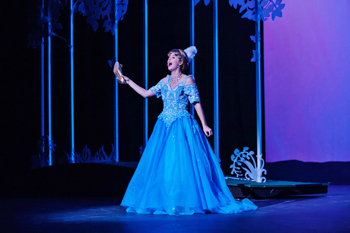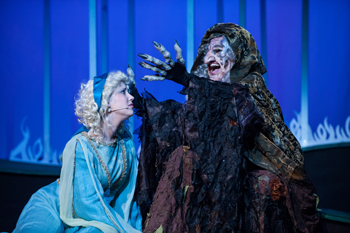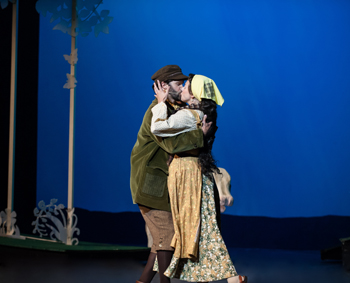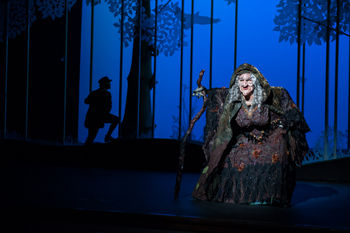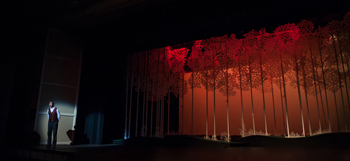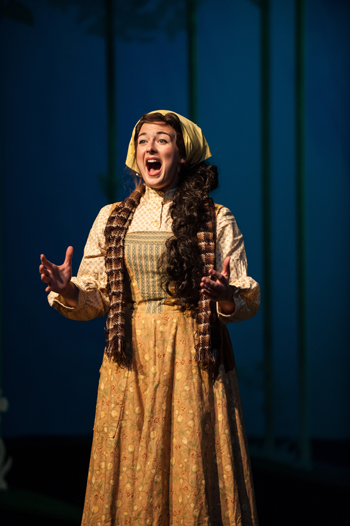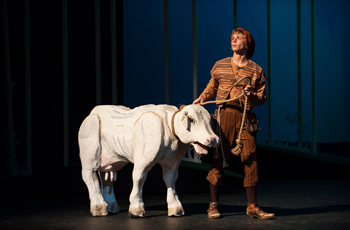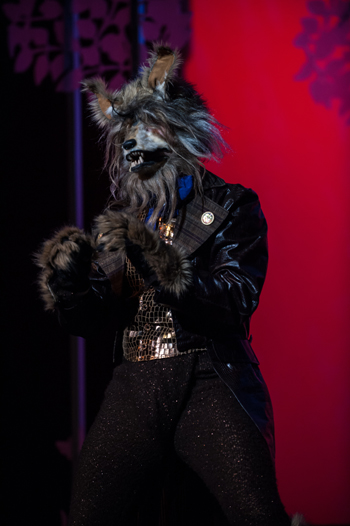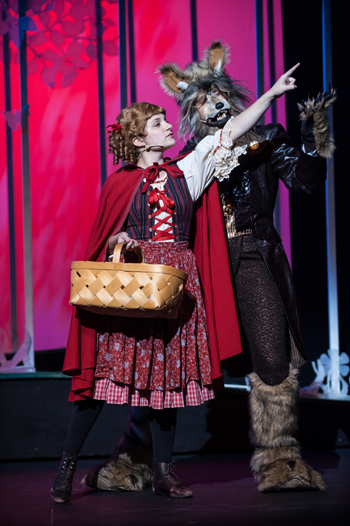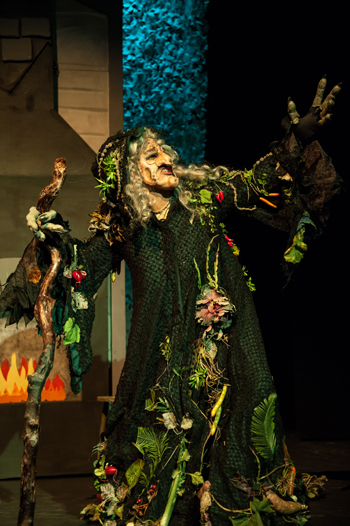 Summer 2012
Merryman Performing Arts Center
A popular Broadway musical that first made it's way into the hearts of audience members in 1986, Into the Woods is a Tony Award winning classic. Stephen Sondheim and James Lapine have intertwined the stories of various familiar fairy tales with an original story of a childless Baker and his Wife, who are the focus of the story by attempting to reverse a curse on their family. Thus creating a single even bigger fairy tale.
The characters set out to achieve their goal of living happily ever after through familiar routes. Cinderella goes to the Ball and captures the heart of Prince Charming, Jack climbs the Beanstalk and finds a land of giants and gold, Little Red Riding Hood survives her clash with the wolf at Grandma's house, and Rapunzel manages to escape her tower with the aid of a handsome prince who climbs her long hair. The Baker and his wife must enter the woods to assemble the ingredients for a potion required by their neighbor, the Witch, to remove a curse preventing them from having a child. All the characters seem poised to live happily ever after, but do they?
The Merryman Performing Arts Center is a state of the art theater that houses many professional touring productions throughout the year. More than five million dollars was raised to create this outstanding venue which opened its doors in October of 2006. It seats approximately 700 when combining the orchestra and balcony. Crane River Theater is proud to join forces with the Merryman for the production this summer and for many years to come.