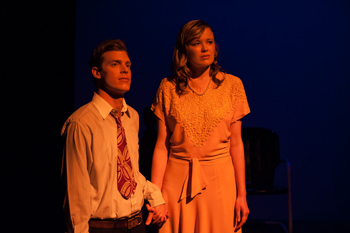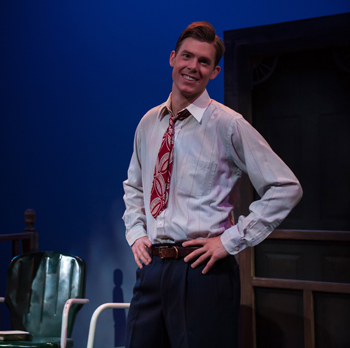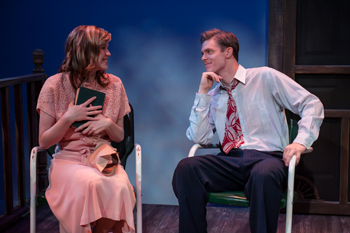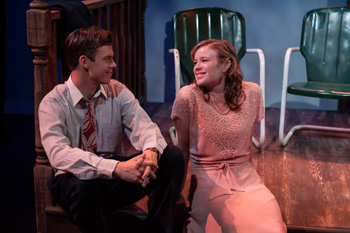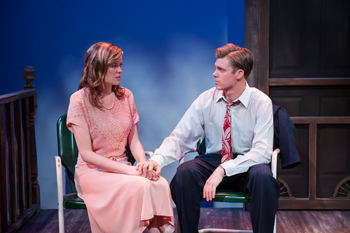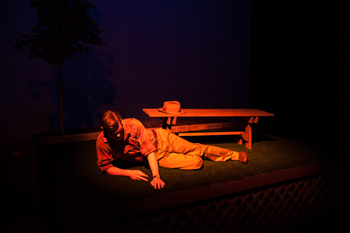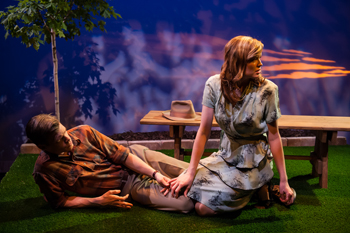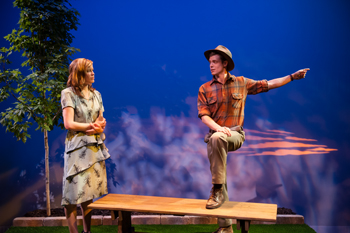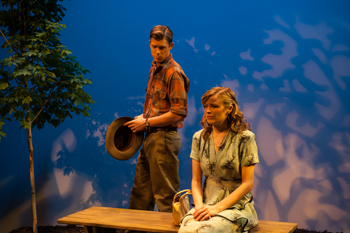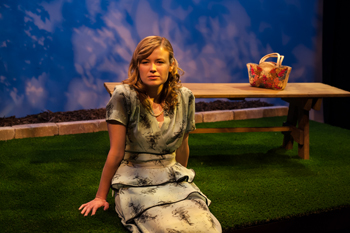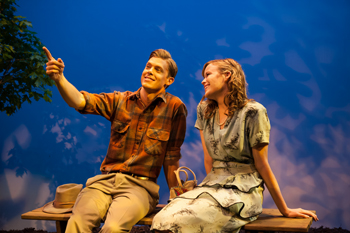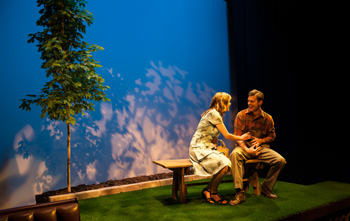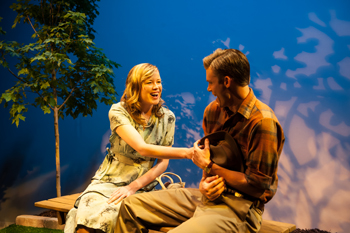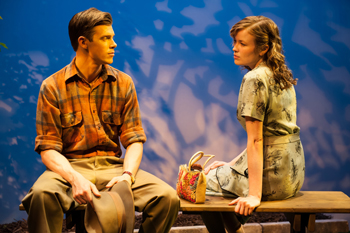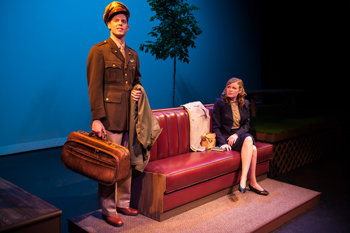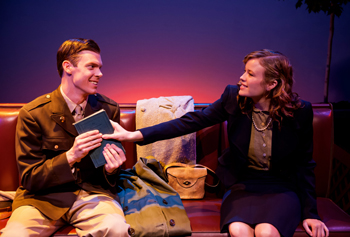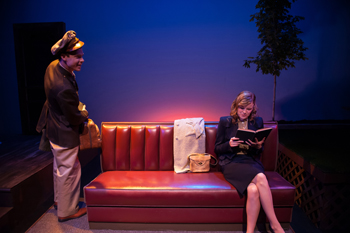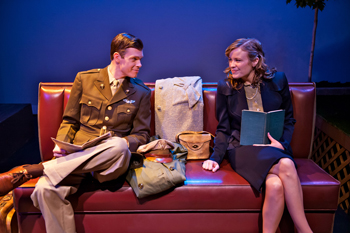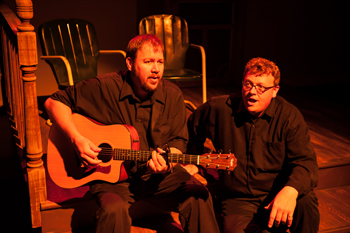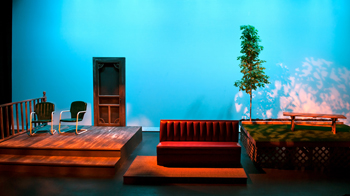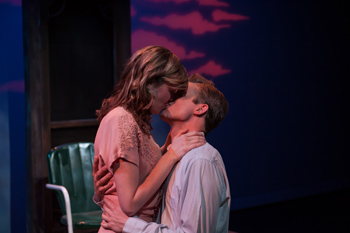 Summer 2013
Merryman Performing Arts Center
Playwright Arlene Hutton has crafted a beautiful love story that is sure to touch the hearts of audience members as it follows the journey of a young couple in the 1940's. A funny, touching portrait of two people searching for happiness, Last Train to Nibroc played to critical acclaim at the Edinburgh Festival Fringe and Off-Broadway. The humor is endearing and the characters sincere because the emotional struggles ring true.
The Merryman Performing Arts Center is a state of the art theater that houses many professional touring productions throughout the year. More than five million dollars was raised to create this outstanding venue which opened its doors in October of 2006. It seats approximately 700 when combining the orchestra and balcony. Crane River Theater is proud to join forces with the Merryman for the production this summer and for many years to come.