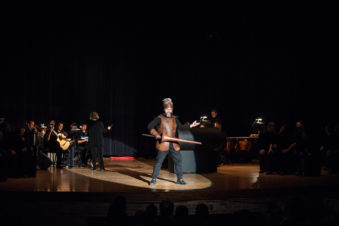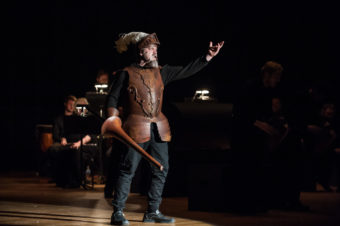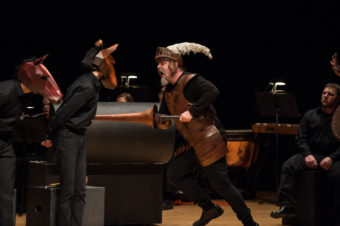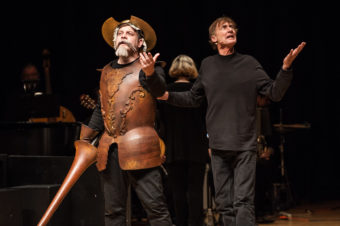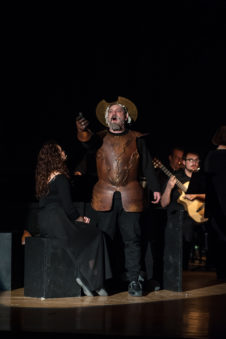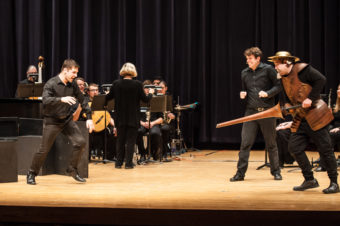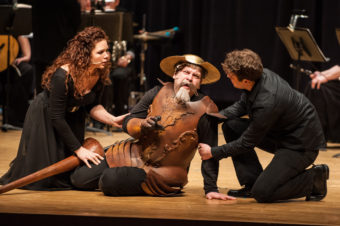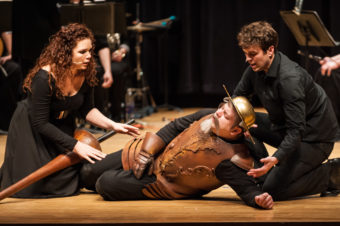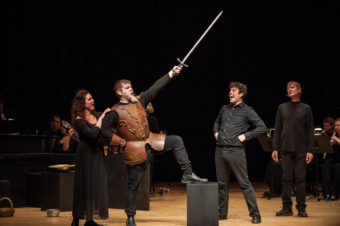 Spring 2017
UNK Fine Arts Recital Hall

Crane River Theater is excited to partner with the Kearney Symphony Orchestra as we continue our Concert Series this spring with Man of La Mancha. Comprised of talented instrumentalists from communities across the region, we are honored to share this opportunity with a symphony that has served Central Nebraska for over a century. In our usual fashion, Crane River Theater will bring in performers from across the country and merge them with area artists to present a concert staging of this classic musical.  
Man of La Mancha is a remarkable show and one of the great theatre successes of our time. It tells the story of the infamous Don Quixote as he embarks on his quest for goodness and the love of a fair maiden. His dream is everyman's dream, his tilting at windmills is everyman's great adventure, and his quest for goodness is an inspiration to the world. Inspired by Miguel de Cervantes' classic 17th-century novel, and popularized by the film featuring Peter O'Toole and Sophia Loren, this award-winning musical will stay with audiences well after they leave the theater.
Miguel de Cervantes/Don Quixote/Alonso Quijana – Andy Harvey
Sancho Panza/Cervantes' Manservant – Sam Woods
Aldonza/Dulcinea – Rutheah Rodehorst
Innkeeper/Governor – Rick Marlatt
Dr. Sanson Carrasco/Duke/The Knight of the Mirrors – Levi Lawson
Padre – Brian Jenkins
Antonia – Kandi Stelling
Housekeeper – Erika Godfrey
Maria – Kelle Hunt
Barber – Ben Hill
Pedro (Muleteer) – Conner Dudley
Anselmo (Muleteer) – Asael Arevelo
Jose (Muleteer) – Asa Souksahn
Tenorio (Muleteer) – Eric Wood
Paco (Muleteer) – Travis Brock
Juan (Muleteer) – Wade Weber
Captain of the Inquisition – Tim Peterson
Soldier – John Ross
Candice Dickinson, Director
Deborah Freedman, Orchestra Conductor
Brian Botsford, Music Director
Matthew Powell, Sound Designer
Flute/Piccolo – Natalie Radcliffe
Oboe/English Horn – Heidi Farrell
Clarinet – Aaron Borer
Trumpet – Erin Beave
Trumpet – Blaine Fisher
French Horn – Corey Urbanek
Trombone – Jeff Stelling
String Bass – David Klein
Guitar – Seth Dikeman
Percussion – Cameron Schriebe
Percussion – Joseph Heredia
Piano – Brian Botsford