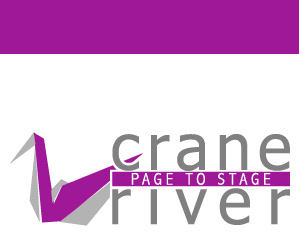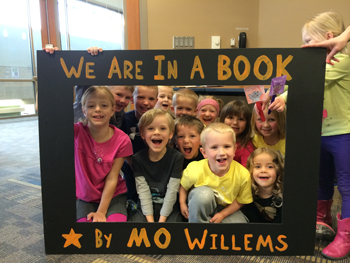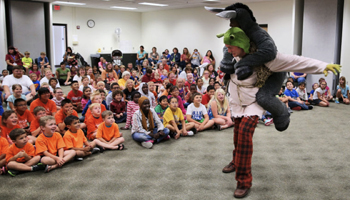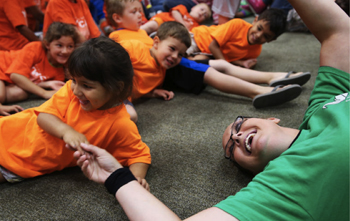 Page to Stage Library Outreach Program
Crane River Theater is thrilled to offer our Page to Stage workshop for the tenth year to libraries across Nebraska for their Summer Reading Programs. Encouraging the creativity of our youth is essential. Page to Stage focuses on taking a well-known storybook and bringing it to life with the hopes to inspire imaginations and instill a love for the arts. Allowing children the opportunity to see characters jump from the page to the stage in this hour-long interactive performance is invaluable.  
Crane River Theater presents Page to Stage to thousands of youth each summer and is excited to reach out to even more communities in the years to come. We are proud to have been recognized by the Central Nebraska Literacy Council with a "Celebrate Literacy Award", as well as a Governor's Arts Award as "Emerging Leaders in the Arts". Igniting excitement in the arts at such a young age will help to ensure a strong future for arts involvement in the entire community. 

SUMMER 2022
This summer, Crane River Theater brought High School Musical to area libraries! Children had the opportunity to see this Disney original transformed into live singing, dancing, and acting before their very eyes. This story was performed by professional artists in libraries across Nebraska.
SUMMER 2023
We'll be announcing our 2023 season very soon, including details on what program we'll be bringing to area libraries!
Stay tuned! 
2023 Events Schedule
Coming Soon!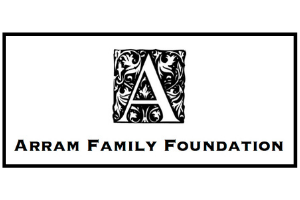 Crane River Theater's Arts Education Programs are generously supported by the Arram Family Foundation and the Peter Kiewit Foundation.