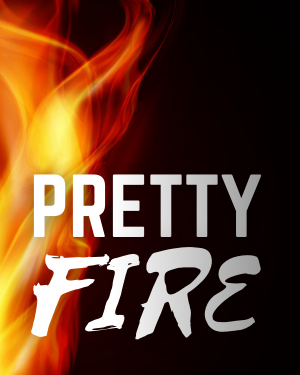 "Pretty Fire is inspiring, illuminating, and engrossing."
"One of the most positive pictures of the black-American experience I've ever seen on stage."
"A profound celebration of life."
Season Tickets available on January 7.
General Public Tickets available January 14.
Pretty Fire is available to high schools in Nebraska and Kansas.
The World Theatre
2318 Central Avenue • Kearney, Nebraska
February 23-27 • 7 pm
February 28 • 2 pm
Live Performance Tickets: Adults $20; Students $10
Streaming Performance Tickets: All Ages $10
Tickets available online or by calling 308.627.5796.
Season Tickets available beginning January 7.
General Public Tickets available beginning January 14.
Is there anything pretty about fire? Certainly not when it is a giant cross burning near your grandmother's house in the Deep South. But to a 10-year-old girl, raised in upstate New York, and who had never seen such a ritual, it was part of an awakening. In Pretty Fire, playwright Charlayne Woodard's very personal memoir relates this and another episode of bigotry, but her autobiographical play is more a celebration of life than a complaint about its hardships. Told through a child's eyes, the play follows Charlayne as she encounters dozens of family members and friends, growing up in the '50s and '60s. Filled with earthy humor, it takes readers on a universal journey through a world in which the family bond is as strong as steel.
2 WAYS TO WATCH
We are excited to offer two ways for you to see Pretty Fire.
     Option 1 – Safely join us in person at the newly renovated World Theatre in downtown Kearney for any performance.
     Option 2 – Watch a professionally recorded version of our production from the comfort of your own home! You will receive your own personal link to view the same show we're presenting live. No extra charge for season ticket holders!
If you are a season ticket holder and would like the online streaming option, please call our office at 308-627-5796.
If you are purchasing a streaming ticket, please use the "Buy Streaming Performance Tickets" button on this page.
If you have any questions, please call our office at 308-627-5796.
LIVE OR VIRTUAL PERFORMANCE AVAILABLE TO HIGH SCHOOLS
In honor of Black History Month, Crane River Theater will be traveling to high schools across Nebraska and Kansas with this powerful one-woman production. An optional talkback with the director and actor, along with supplemental learning packets, are available to teachers and students upon request. Our production team will work with your school administration to ensure the safety of your students and our artists. Click here to learn more about this valuable opportunity.
Share