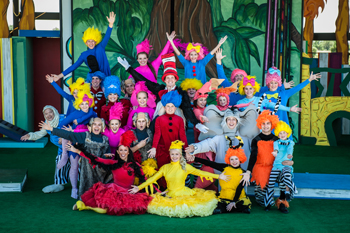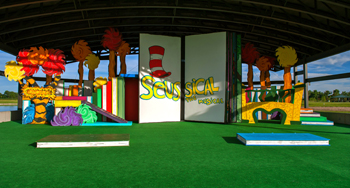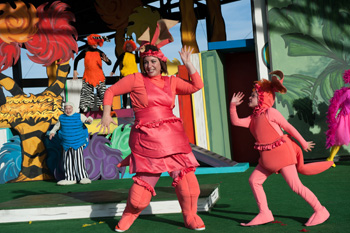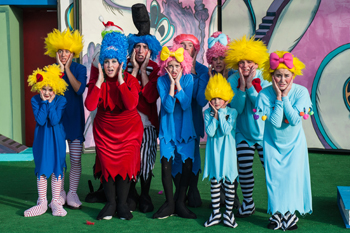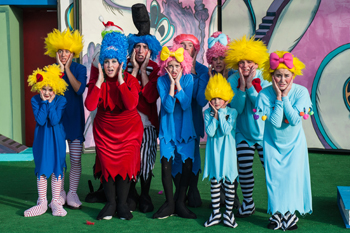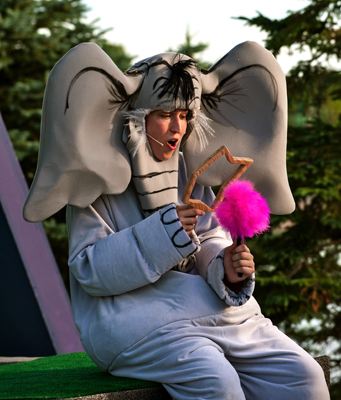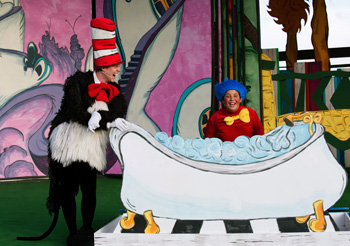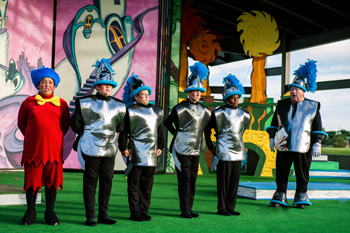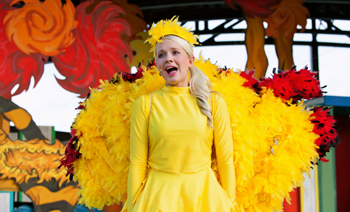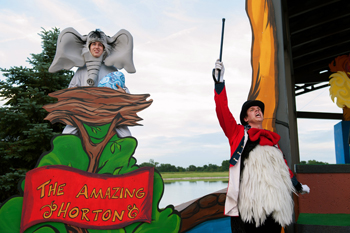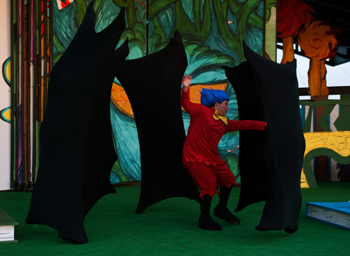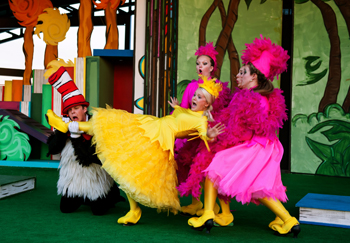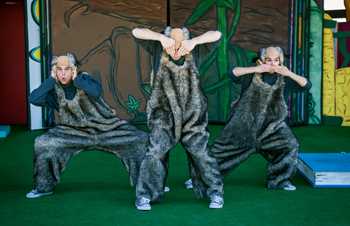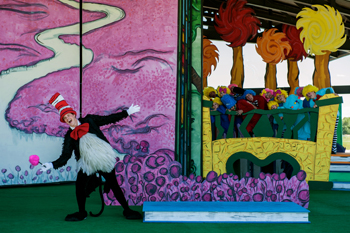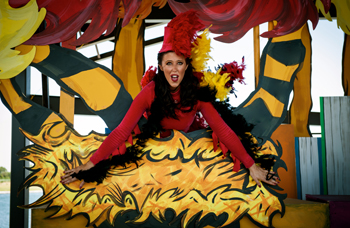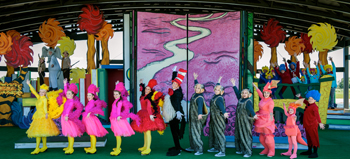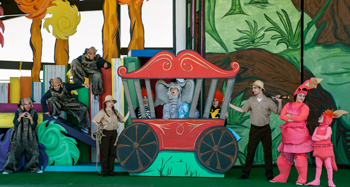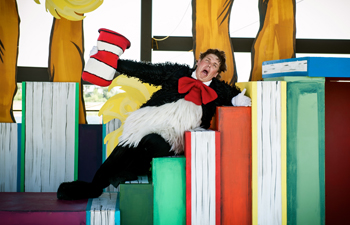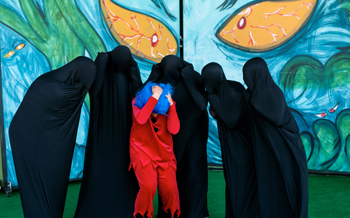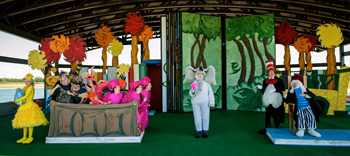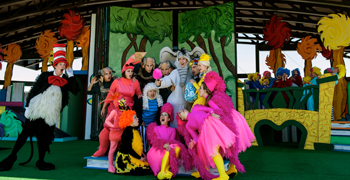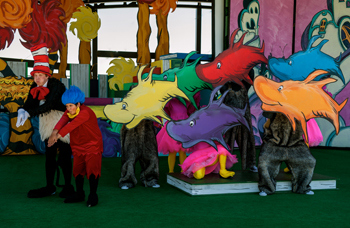 Summer 2013
Cope Amphitheater in Yanney Park
Seussical is a fantastical, magical, musical extravaganza that lovingly brings together all of your favorite Dr. Seuss characters including Horton the Elephant, The Cat in the Hat, Gertrude McFuzz, Lazy Mayzie and a little boy with a big imagination. Tony Award winners, Lynn Ahrens and Stephen Flaherty, have created a colorful world that transports us from the Jungle of Nool to the Circus McGurkus to the invisible world of the Whos.
The Cat in the Hat tells the story of Horton, an elephant who discovers a speck of dust containing Whos. He faces a double challenge–not only must he protect the Whos from a world of naysayers and dangers, but he must guard an abandoned egg, left to his care by the irresponsible Mayzie La Bird. Although Horton faces ridicule, danger, kidnapping, and a trial, the intrepid Gertrude McFuzz never loses faith in him. Ultimately, the powers of friendship, loyalty, family, and community are challenged and emerge triumphant.
Crane River Theater is excited to return to the newly renovated Cope Amphitheater in Kearney's Yanney Heritage Park for this production. This space is just one portion of Kearney's newest public park. With available seating for over 500, the amphitheater is surrounded by a 13 acre lake, formal gardens, water park and observation tower. The amphitheater features a large stage and is fully equipped with the necessary power to supply light and sound for any show.