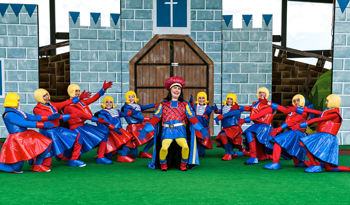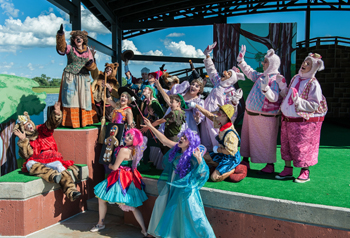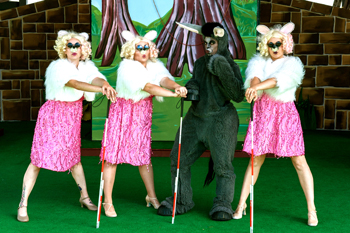 Summer 2014
Cope Amphitheater in Yanney Heritage Park
Join Shrek, our unlikely hero, and his loyal steed Donkey as they set off on a quest to rescue the beautiful (if slightly temperamental) Princess Fiona from her tower guarded by a fire breathing love-sick dragon.  Add the diminutive Lord Farquaad, a gang of fairytale misfits, and a cookie with an attitude, and you've got the must see musical comedy – Shrek the Musical!
Based on the Oscar winning DreamWorks film that started it all, this show brings the hilarious story of everyone's favorite ogre to dazzling new life on the stage.  Featuring songs that will have you laughing out loud, dancing that will have you on your feet and scenery that creates a magical kingdom, this is one show that you do not want to miss.  The world of fairytales is turned upside down in this irresistible mix of adventure, comedy and romance that is fun for all ages.