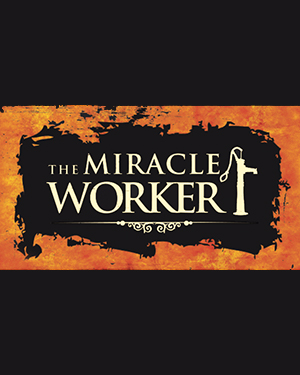 High schools have the opportunity to bring students to a special Student Matinee performance of The Miracle Worker on Monday, September 13th! They will also have the option to participate in a talk-back with the cast and crew of the show as well as get a personal tour through Kearney's Trails and Rails Museum.
Date: Monday, September 13 | Grades: 9th – 12th | Venue: Trails and Rails Museum, Kearney
Cost: $10 per student (Show Only) | $15 per student (Show, lunch, talkback, and personal tour)
SESSION #1
9:30am – Schools arrive, house opens
10:00am – Performance
12:00pm – Talkback
12:30pm – Lunch and guided tour of Trails and Rails Museum
1:30pm – Schools Depart
SESSION #2
11:00am – Schools arrive
11:30am – Lunch and guided tour of Trails and Rails Museum
12:30pm – House opens for session #2
1:00pm – Performance
3:00pm – Talkback
3:30pm – Schools Depart
Interested in attending with your students?
Please contact us at 'info@CraneRiverTheater.org' or call (308)627-5796
Trails and Rails Museum
710 West 11th Street, Kearney
Twelve-year-old Helen Keller lived in a prison of silence and darkness. Born deaf, blind, and mute, with no way to express herself or comprehend those around her, she flew into primal rages against anyone who tried to help her, fighting tooth and nail with unknowing desperation. Then Annie Sullivan came. Annie suspects that within Helen lies the potential for more, if only she can reach her. Through persistence, love, and sheer stubbornness, she breaks through Helen's walls of silence and darkness and teaches her to communicate, bringing her into the world at last. With scenes of intense physical and emotional dynamism, Annie's success with Helen finally comes with the utterance of a single, glorious word: "water." Presented at the Trails and Rails Museum in Kearney, in partnership with the Buffalo County Historical Society, The Miracle Worker will bring audiences into the world of Keller's struggles, and ultimately, her victories. Based on the remarkable true story, this inspiring and unforgettable play has moved countless audiences and become an American classic.