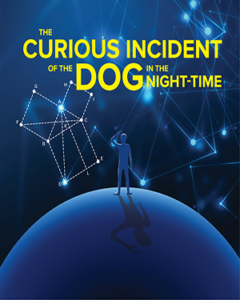 Students have the opportunity to attend a special Student Matinee performance of The Curious Incident of the Dog in the Night-Time on Monday, September 26th! They will also have the option to participate in a talk-back with the cast of the show and local experts.
Date: Monday, September 26 | 10:00 am
Venue: The World Theatre, Kearney
Cost: $10 per person (includes show and talkback)
SESSION #1
9:30 am – Schools arrive, House opens
10:00 am – Performance of Curious Incident
12:00 pm – Talkback
12:30 pm – Schools Depart
Interested in attending with your students?
Please contact us at 'info@CraneRiverTheater.org' or call (308)627-5796
Awarded both the Tony and the Olivier awards for Best Play, The Curious Incident of the Dog in the Night-time powerfully examines what it truly means to love, and the sacrifices it often takes to do so. Fifteen-year-old Christopher is on a mission. After the untimely death of his neighbor's dog, the brilliant but unique boy is compelled to investigate the crime. See the world through Christopher's eyes as he embarks on an extraordinary journey where he challenges assumed truths and discovers life-changing secrets. Based on Mark Haddon's best-selling novel, The Curious Incident of the Dog in the Night-Time is a thrilling, heartwarming, and uplifting adventure story for every one of us. Presented at the newly renovated World Theatre in downtown Kearney, this dazzlingly inventive production is one you do not want to miss!
Performed at:
The World Theatre
2318 Central Avenue, Kearney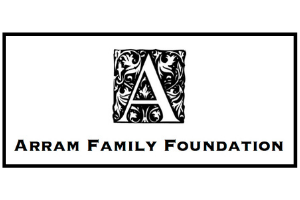 Crane River Theater's Arts Education Programs are generously supported by the Arram Family Foundation and the Peter Kiewit Foundation.