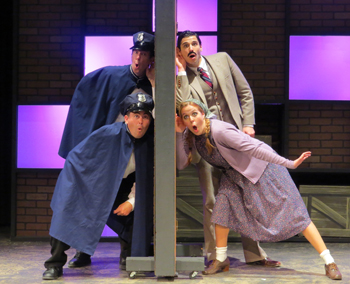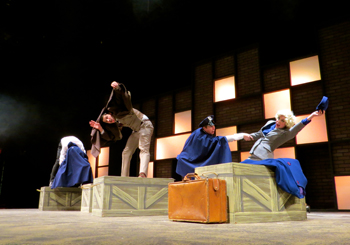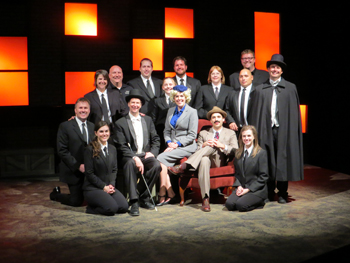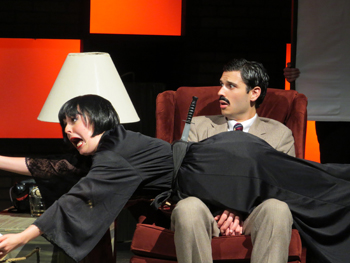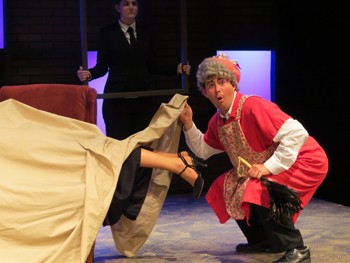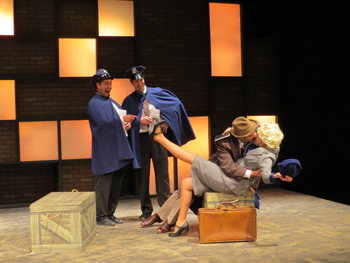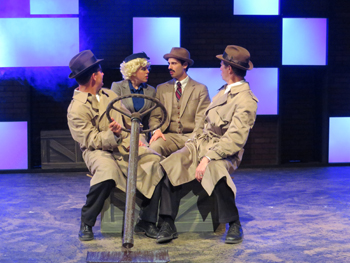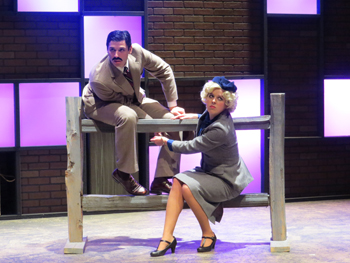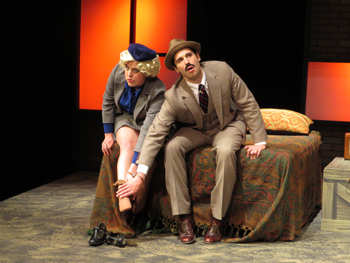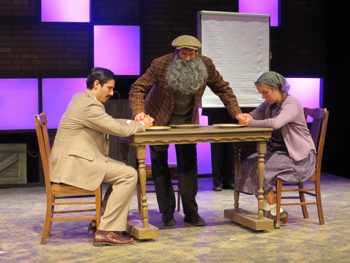 Spring 2014
Kearney Community Theatre
(Performed in partnership with KCT)
Bored with his aimless life, Richard Hannay decides to go to the theatre. While there he meets a mysterious woman named Annabella Schmidt who turns out to be a secret agent trying to save England from a mysterious organization called "The 39 Steps". When she is murdered in his apartment, he finds himself accused and escapes to Scotland in hopes of completing her mission. While on the train, he meets two salesmen and a beautiful blonde named Pamela, then barely escapes the police. As they chase him across the moors of Scotland, he is assisted by a farmer's wife, reconnected with the blond Pamela, hidden in a quaint little hotel, and finally forced to outsmart a team of spies in order to save England.