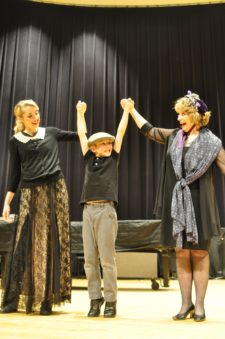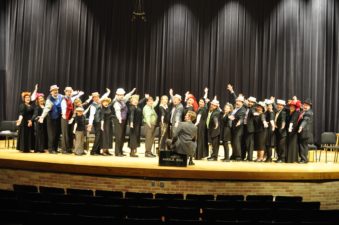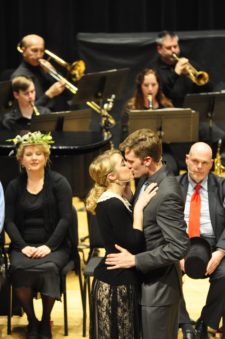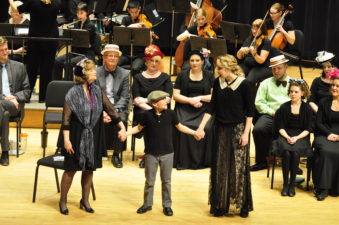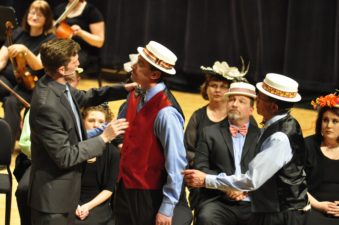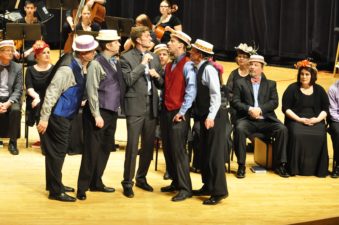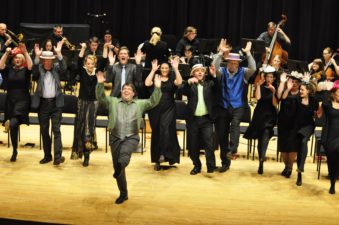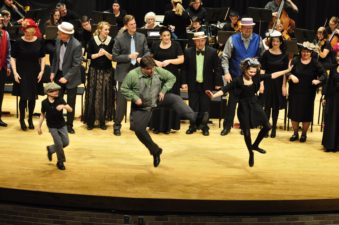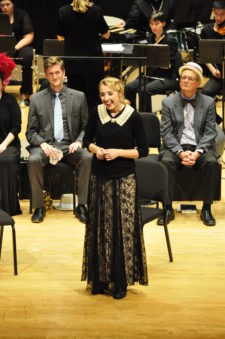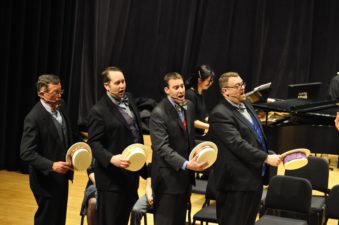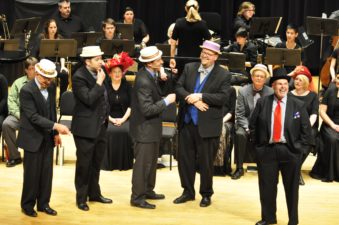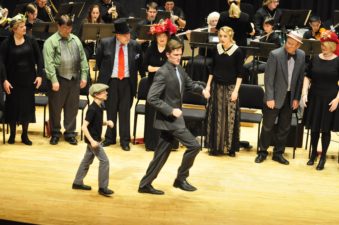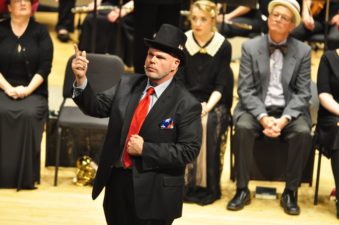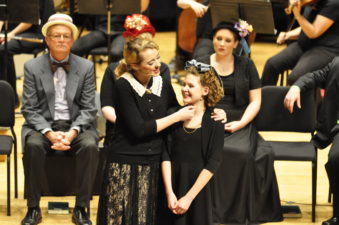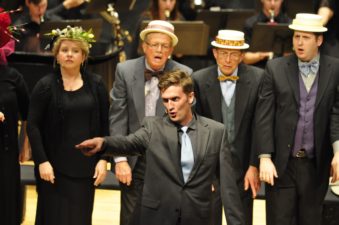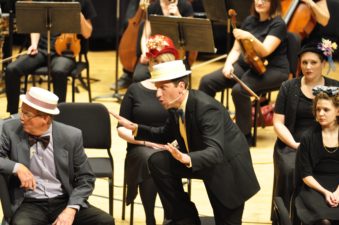 Spring 2016
UNK Fine Arts Recital Hall

Crane River Theater is excited to partner with the Kearney Symphony Orchestra as we launch our Concert Series this spring with The Music Man. Comprised of talented instrumentalists from communities across the region, we are honored to share this opportunity with a symphony that has served Central Nebraska for over a century. In our usual fashion, Crane River Theater will bring in performers from across the country and merge them with area artists to present a concert staging of one of the most popular musicals of all time.  
There's trouble in River City! When smooth-talking con man Harold Hill arrives in a small, tight-knit town in Iowa, he expects to dupe its residents with his elaborate moneymaking scheme: Despite his complete lack of musical literacy, he will convince everyone that he is a brilliant bandleader and recruit all the boys in town to form a band, pocketing the cash for instruments and uniforms. The problem? Some of the town members, especially the stern librarian, Marian Paroo, don't quite buy Harold's story. As Harold struggles to keep his scheme afloat, he also finds himself increasingly attached to the townspeople, who have all experienced a positive change since Harold came to town. Complicating matters even more, Harold is also falling head-over-heels for the beautiful Marian. As All-American as apple pie and as charming as can be, The Music Man is a crowd-pleasing show that will leave audiences humming and dancing as they leave the theater.
Share
Mrs. Paroo – Ann Knipping
Mayor Shinn – Brad Driml
Winthrop Paroo – Braeden Wall
Ewart Dunlop – Bob Heiden
Marcellus Washburn – Brian Jenkins
Charlie Cowell – Bryce Jensen
Maud Dunlop – Donna Bisbee
Alma Hix – Eileen Jahn
Amaryllis – Emma Jahn
Olin Britt – Gene Wubbels
Oliver Hix – Bryan Wickham
Mrs. Squires – Joyce Wubbels
Mrs. Eulalie Shinn – Kandi Stelling
Ethel Toffelmier – Katie Ridder
Jacey Squires – Brian Botsford
Ensemble: Ashley West, Carla Jacobs, Erika Godfrey, Gabe Haberman, Jeff Warren, John Jacobs, Mindy Takeuchi, Travis Brock
Salesmen: Brian Botsford, Bryce Jensen, Jeff Warren, Bob Heiden, John Jacobs, Gabe Haberman, Gene Wubbels, Travis Brock
Steve Barth, Director
Deborah Freedman, Orchestra Conductor
Brian Botsford, Music Director
Ann Bauer, Music Director
Gay Longfellow, Costume Designer
Anna Alex, Sound Designer
Dayna DeFilippis, Choreographer
Winds:
Franziska Brech-Flute, piccolo
Natalie Radcliffe-Flute, piccolo
Aaron Borer-Clarinet
Rachel Tweedy-Clarinet
Tyler Walker-Saxophone
Aaron Woolley-French horn
Erin Beave-Trumpet
Morgan Sentelle-Trumpet
George Krem-Trombone
Piano:
Ayane Nakajima
Strings:
Connie Moon-Violin
Gina Lieb-Violin
Caleb Rohrer-Violin
Andrea Zecha-Cello
Kory Reeder-Bass
Percussion:
Connor Merchant-Smith