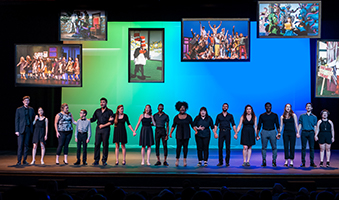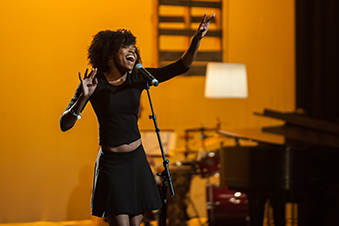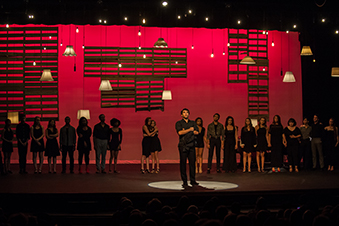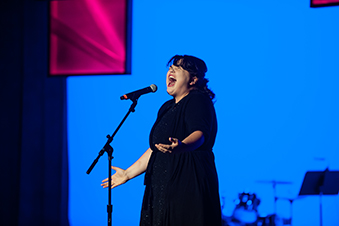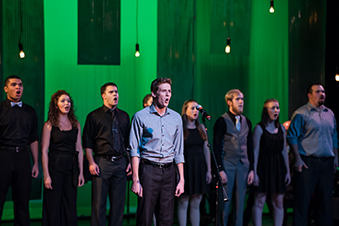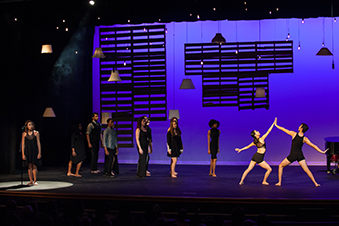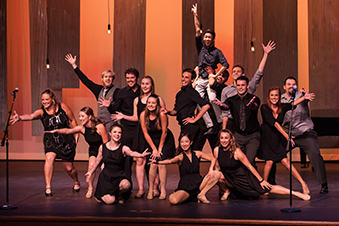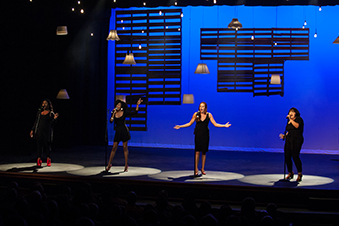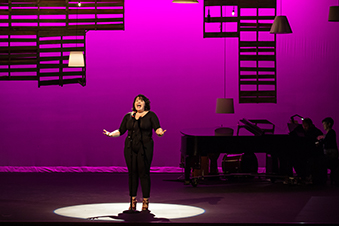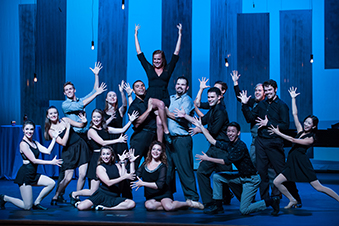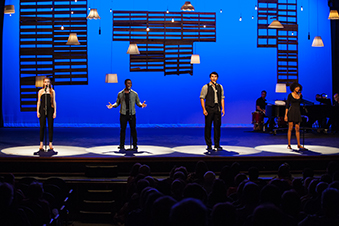 Available for Season Ticket Holders beginning July 1.
Available for General Public beginning July 6.
Celebrate Broadway at Yanney Park
Yanney Heritage Park – Cope Amphitheater
2020 11th Street, Kearney, NE 68845
July 31, 2020 • 7 pm
August 1, 2020 • 7 pm
Single Admission: $5
Single Admission and Concession Package: $10
(Concession Package includes popcorn, M&Ms, and water.)
*Tickets available by calling 308-627-5796 or clicking the "Buy Tickets" button on this page.
We encourage you to purchase your tickets in advance, as we have limited seating available.
Tickets available for Season Ticket Holders beginning July 1.
Tickets available for General Public beginning July 6.
Crane River Theater will take into account directive health measures to ensure safety for all in attendance.
Celebrate the songs of Broadway with Crane River Theater in an unforgettable performance under the open sky at Yanney Park! Join artists from across the country as they bring the world of Broadway to life. Featuring songs from both classic and contemporary musicals, there's something for everyone – and you may even discover a new favorite. Featuring music from Broadway greats such Ira Gershwin, Rodgers & Hammerstein, Alan Menken, and many others, it's the perfect evening for the whole family. Admission is only $5 for all ages. If you wish to add on a concession package which includes popcorn, M&Ms and bottled water, that can be added on for an additional $5. With limited seating on the hillside, we encourage people to purchase tickets ahead of time at CraneRiverTheater.org or by calling 308.627.5796. We hope to see you at the park for this one of a kind concert!
The health and safety of our patrons and artists are of the utmost importance to Crane River Theater. As such, we have put in place several health protocols for this event.
– We encourage you to practice social distancing at all times. To assist with this, we will have the following:
Markings on sidewalks (for any admission/concession lines)
Seating sections marked on the hillside
Seats blocked off in the bleachers
Additional signage as a reminder
– We will have hand sanitizer available at each admission station when you enter. We encourage you to use it as needed.
– All of our volunteers will be wearing masks and will wear gloves if they will be exchanging anything with patrons.
– All surfaces and tables will be routinely disinfected before, during, and after the show.
– Masks for audience members are encouraged and recommended, but not required.
We thank you for your cooperation with all of these protocols. Enjoy the show!
Frequently Asked Questions
What do I need to bring?
Please bring lawn chairs or blankets for your seating. There will be bleacher seating at the very front, but there will be limited seats available. All seating is General Admission, and will be first come, first serve. We will have a section reserved for our Season Ticket Holders as well.
Masks are encouraged for our patrons, but not required.
We also encourage you to bring hand sanitizer of your own, though we will have some on hand at the event.
When should I arrive?
Admission Gates will open at 6:00 pm. We encourage you to arrive early, if possible, in order to avoid having a large group of people waiting right before showtime.
The show will begin at 7:00 pm and runs for approximately an hour and 20 minutes.
How do I pick up my ticket?
Admission will be broken into 3 lines – one for purchasing tickets, and two for Will Call.
If you have purchased tickets in advance, please use a Will Call line. At the admission table, give your name to the volunteer, and they will check you in. If you have purchased a concession package, you will be directed to the concession stand. If you did not purchase a concession package, you'll be directed to an usher on the hillside.
How do I pick up my concession package?
Once you check in at Will Call, you will be given vouchers to claim your concession packages. Take your vouchers to the concession stand and exchange them for your concession packages. This pickup will be contactless.
Will there be restrooms available?
We will NOT have portable toilets on hand for this production. We strongly encourage you to use the restroom at home before you arrive. The park bathrooms in the ERC building across the bridge will be open, and we encourage you to practice social distancing if you use them.
Where should I park?
Parking will be available in the north lot by the Peterson Senior Center, the south lot by the playground/water pad, and along the east side of Yanney Boulevard. Please continue to practice social distancing when you are in the parking lots and on the sidewalks.