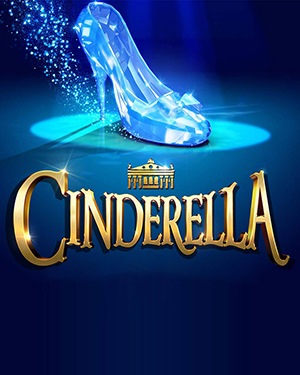 "Cinderella's magic triumphs…The score is as enchanting as ever!"
"Gossamer and magic! The score soars…Cinderella is a good show for kids."
"Cinderella is a thorough, total delight, full to overflowing with magic and romance."
"There is magic in what they did, as though a fairy's wand has touched it all and made it sing and shine."
"Cinderella sparkles! The Rodgers and Hammerstein score is delightful."
Cope Amphitheater at Yanney Heritage Park
2020 West 11th Street, Kearney, Nebraska
June 18 – July 3 | 7 pm
No Monday Performances
Admission $5 | General admission seating (No pre-reserved tickets are available.)
Admission gates and seating open at 5:30 pm each night.
"Impossible things are happening every day!" Join Crane River Theater under the open sky at Yanney Park as this magical fairy tale is reborn with originality, charm and elegance. Cinderella spends her days in a life of servitude for her cruel stepmother, and dreams of a better life. With the help of her Fairy Godmother, her wishes come true, and she's transformed into a beautiful princess. She meets a handsome prince, but must leave before the spell wears off and her dress turns back to rags. Leaving behind just one glass slipper, will the Prince be able to find Cinderella and live happily ever after? Originally presented on television in 1957 starring Julie Andrews, Rodgers & Hammerstein's Cinderella continues to captivate audiences year after year. After all, even if we know the story by heart, we still hold our breath until we are sure that the slipper fits.
Join us on opening night, June 18, for the annual Storybook Walk, in partnership with the Kearney Area Children's Museum!
Share