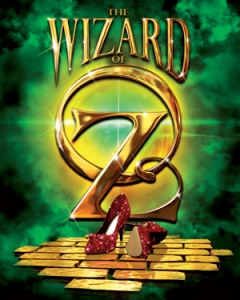 "A fantastic musical treat for all the family."
"The well-known score includes some of the best loved songs in the American musical pantheon."
"A must see for the stage! The movie comes to LIFE in front of your eyes."
"One of the greatest shows ever written!"
"It's hard not to fall in love with Dorothy, the Scarecrow, the Tin Man and Cowardly Lion every time you see this show."
Cope Amphitheater at Yanney Heritage Park
June 23-July 3 at 7 p.m.
FREE WILL DONATION
The Wizard of Oz is one of the most popular musicals of all time. Click your heels together and join Dorothy and her dog Toto as they are swept away 'over the rainbow' to the magical world of Oz to meet the Wizard and obtain their heart's desires. Aided by a Scarecrow, Tin Man and Cowardly Lion, Dorothy battles the Wicked Witch of the West and her winged monkeys in order to get home, whilst keeping hold of her Ruby Slippers.
Crane River Theater is excited to return to the Cope Amphitheater in Yanney Heritage Park for our production of The Wizard of Oz. It is just one portion of Kearney's newest public park with a thirteen acre lake, formal gardens, water park and observation tower. The amphitheater features a large stage and available seating for two thousand people, making it the perfect location to bring the rich tradition of open air, outdoor family theater to Central Nebraska.
Special support provided by the Nebraska Arts Council, Humanities Nebraska, Arram Family Foundation, Theodore G. Baldwin Foundation, Cooper Foundation, and Kearney Area Community Foundation.
Share