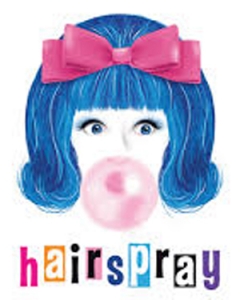 "…some of the most infectious melodies to grace an original Broadway show in years."
"So many numbers in Hairspray bring down the house…"
"Hairspray is as sweet as a show can be without promoting tooth decay."
Merryman Performing Arts Center
225 W. 22nd Street, Kearney, NE 68845
July 27-29 & August 1-5 • 7 pm
July 29 & August 6 • 2 pm
Tickets: $24, $28, $32
Tickets available for Season Ticket Holders on June 13
Tickets available for General Public on June 20
*Tickets available by calling 308-627-5796 or clicking the "Buy Tickets" button on this page.
Winner of eight Tony Awards, including Best Musical, Hairspray is a family-friendly musical, piled bouffant-high with laughter, romance and deliriously tuneful songs. The 1960s are in full force in Baltimore, and the lovable plus-size teen, Tracy Turnblad, has only one desire – to dance on the popular "Corny Collins Show". When her dream finally comes true, Tracy is transformed from social outcast to sudden star. She must use her newfound power to dethrone the reigning Teen Queen, win the affections of heartthrob, Link Larkin, and integrate a TV network… all without denting her 'do! Hairspray is a story of acceptance and progress, and its show-stopping performance numbers are sure to have audiences dancing in the aisles!
The Merryman Performing Arts Center, a state of the art theater that houses many professional touring productions throughout the year, will serve as the home for Crane River Theater's production of Hairspray. More than five million dollars was raised to create this outstanding 750-seat venue, which opened its doors in October of 2006. Crane River Theater is proud to join forces with the artistic team at the Merryman once again and for many years to come.
Special support provided by the Theodore G. Baldwin Foundation and the Arram Family Foundation.